Mexican resort defends safety record
Jan 06 2012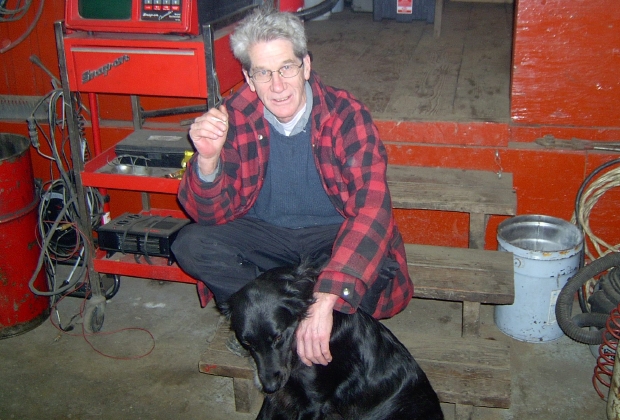 Robin Wood had worked as a mechanic on Saltspring before moving to Mexico.
Photograph by:
..., ...
The tourism industry insists that the Mexican resort destination Puerto Vallarta is still safe for Canadian visitors, despite the killing this week of a former Saltspring Island man in Melaque.
Robin Wood, 67, was shot Tuesday morning after confronting two gunmen who broke into a home where he was staying in Melaque, 200 kilometres south of Puerto Vallarta. Wood, a retired mechanic, had lived in Mexico for four years.
Gustavo Rivas Solis, of the Puerto Vallarta Tourism Board, sent an email to the Times Colonist Thursday, asking that Puerto Vallarta not be used as a reference point to describe the location of the slaying.
"In your article you mention that the robbery took place in the city of Melaque, which is in the state of Jalisco, same as Puerto Vallarta, but more than 200 kms away and in a district unrelated to Puerto Vallarta," Solis said.
"This is some three hours away by car, a distance comparable to driving from Vancouver to Tacoma, Washington."
According to Statistics Canada, more than 1.6 million Canadians visited Mexico in 2010, up 50 per cent from 2006, when just over one million visited.
The Puerto Vallarta travel board takes the safety of visitors seriously, Solis said.
"We are constantly working and investing to enhance the safety measure employed by our local police and private security officers who work at our many tourism attractions, providing the most up to-date international standardized training," he said.
"We are also making renovations to the city's streets and popular tourist zones which will better serve our guests and their safety."
In June, the board hired a security firm to conduct a security and threat assessment. It found that negative events involving foreigners or non-foreigners is "fractional" compared with the large expatriate resident population and the millions of visitors that vacation each year in Puerto Vallarta, Solis said.
Victoria travel agencies contacted Thursday said travellers are not cancelling Mexican holidays over safety concerns.
People continued to ask for quotes for Mexican holidays, said Voula Christou, manager of Marlin Travel at Mayfair shopping centre.
Prospective travellers had not expressed concerns over their safety in Mexico.
"At this point, we haven't gotten any negative comments at all," Christou said.
Mexican police have cleared their first suspect in the killing. Police arrested a suspect in the shooting Wednesday, but later released him, saying he was not involved.
Victor Hugo, the state prosecutor in charge of the case, told CTV News that investigators will find those responsible.
In a separate incident, a University of B.C. student living in Mexico has been found dead in the town of Huatulco, local media said.
Police found the bodies of Ximena Osegueda, 39, and her partner, Alejandro Santamaria Alvarado, 38, last week, half buried on a beach in the tourist town, about 500 km south of Acapulco, reports said.
The pair reportedly had puncture wounds in their necks. Their deaths are believed to be linked to organized crime, according to Mexican media.
Osegueda was a PhD student in Hispanic Studies.
smcculloch@timescolonist.com
We thought you might also be interested in..