Respite from rain in forecast
Jan 06 2012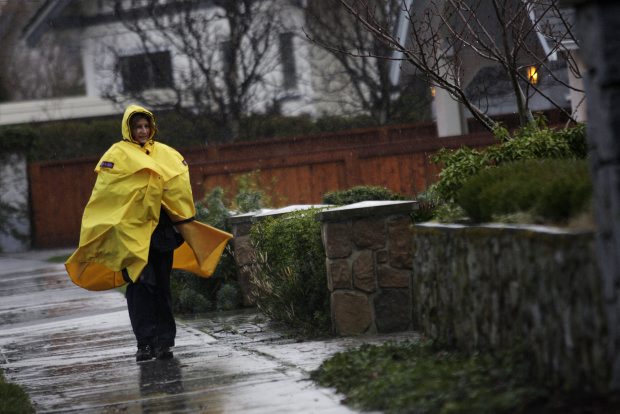 Chantal Lacon, a letter carrier for ten year, delivers mail on Hollywood street in Victoria. (Jan. 2012)
Photograph by:
Lyle Stafford, timescolonist.com
Expect another relatively dry day Friday before the next significant rainfall hits the region.
Environment Canada meteorologist David Jones said stormy weather in the first half of the week would give way to a few showers and gusty winds today. Another weather system is expected on the weekend "but nothing like what we just saw," he said.
Lighter rainfall has led the B.C. River Forecast Centre to end advisories that were in place for high streamflow in the west, central and north Island. The advisories had included the Nanaimo, Zeballos and Tsolum rivers.
Mainroad South Island Contracting said the only flood-related road closure in its area of coverage on Thursday afternoon was Cowichan Bay Road, which was initially closed Wednesday evening.
We thought you might also be interested in..