Cougar sightings may involve same cat
Jan 07 2012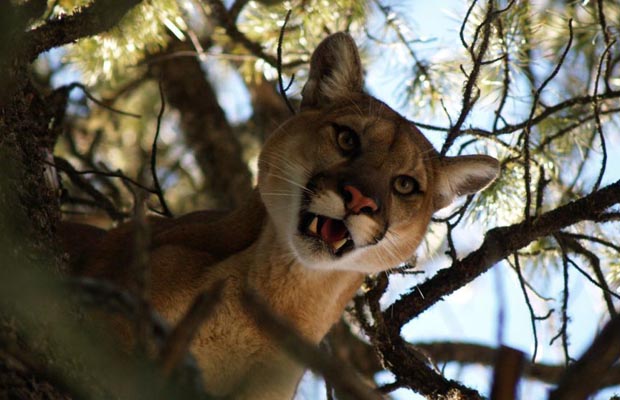 FILE PHOTO: Because of recent cougar sightings, police are warning residents in Saanich to take precautions.
Photograph by:
Submitted, PNG files
Another cougar sighting has been reported in Saanich, this one about 4 a.m. Friday in the Arbutus Road area.
It follows at least three reported sightings late Wednesday and early Thursday and others on Tuesday night.
Victoria-based conservation officer Peter Pauwels said: "It's nothing to panic over." He believes all of the sightings involve a single cougar. "Usually in the daytime they won't be on the move, they'll be bedded down somewhere," he said. "In the evening, one could go 10 to 20 miles if it wanted to, but in this type of environment it's not going to cover that much ground."
Anyone spotting a cougar should follow a few simple rules, Pauwels said.
"The best bet is to stop moving. Stand still, watch it, see what it's doing and try to read its behaviour. Is it looking at you? Is it moving away from you - if so, just stand still and let it leave.
"In the vast majority of cases it's not interested in you as prey. Otherwise, it would be stalking you and you wouldn't see it."
Pauwels said a cougar can find of plenty of food around the region. "There's lots of deer, there's lots of raccoons." But since no obvious deer kills have been noted, "I suspect it's more targetting small stuff," Pauwels said.
jwbell@timescolonist.com
We thought you might also be interested in..
Notice
: Undefined index: event in
/home/viccity/public_html/v2/content.php
on line
67