High-tech helps to drive down jobless rate in capital region
Jan 07 2012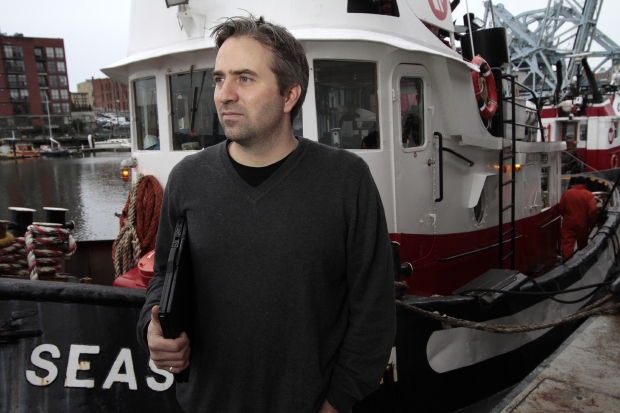 Edoc's Bill Reid expects to expand his staff in 2012.
Photograph by:
Lyle Stafford, Victoria Times Colonist, Jan. 7, 2012
The capital region's unemployment rate dropped below six per cent in December for the first time in 2011 — in part because of companies like high-tech Edoc Systems Group.
Edoc hired 10 employees last year and expects to add several more in coming months. In fact, the professional, scientific and technical services sector showed the highest year-over-year employment growth, recording 3,700 new jobs last year, for total employment of 13,700 in that category.
Greater Victoria's unemployment rate was 5.9 per cent last month, down from 6.1 per cent in November, Statistics Canada's latest data shows.
Edoc develops and sells software services to assist marine transportation companies, such as tugboat operators, organize and track operations. Its market is concentrated in North America, particularly in the southeastern U.S.
Reid anticipates he'll expand his staff of 28 this year. Half the 2011 hires are working in customer support and the rest are computer programmers.
"I really don't see us stopping at all — we have got a pretty good foothold in the market," Edoc president Bill Reid said Friday.
Dan Gunn, executive director of the Victoria Advanced Technology Council, said high-tech hiring was particularly strong in the final quarter of 2011. The non-profit organization's job board on Friday had 76 postings, which is healthy for the sector.
Last year, VIATeC's top 25 firms founded locally or with headquarters here reported revenues of
$820 million, up from about $760 million in 2010, he said. Companies say their top challenge is recruiting technical staff.
Overall employment in the capital region rose by 1,000 in December over November, said Vincent Ferrao, spokesman for Statistics Canada.
Over the 12 months to December 2011, the accommodation and food sector grew by 2,100, followed by transportation and warehousing at 1,300, he said.
In December 2010, the jobless rate was 5.8 per cent, rising to 6.2 in January and staying in that range for the remainder of 2011 until last month, Ferrao said.
B.C.'s unemployment rate stood at seven per cent last month, holding steady from November, even though 11,000 new jobs were created, Statistics Canada said.
The lack of change was ascribed to a larger labour force, as the number of people looking for work last month also grew by about 11,000.
Over the previous 12 months, employment in B.C. grew by 1.4 per cent, or 32,000 jobs, slightly above the national average of 1.2 per cent.
Overall, the Canadian economy added fewer jobs than expected in December but still bounced back from losses in the previous two months. In December, 17,500 jobs were created nationwide. That follows 54,000 job losses in October and 18,600 in November.
Canada's unemployment rate edged up to 7.5 per cent in December from 7.4 per cent the previous month as more people entered the labour market in search of work, the agency said.
cjwilson@timescolonist.com
We thought you might also be interested in..