Vigil at vandalized cemetery receives support
Jan 07 2012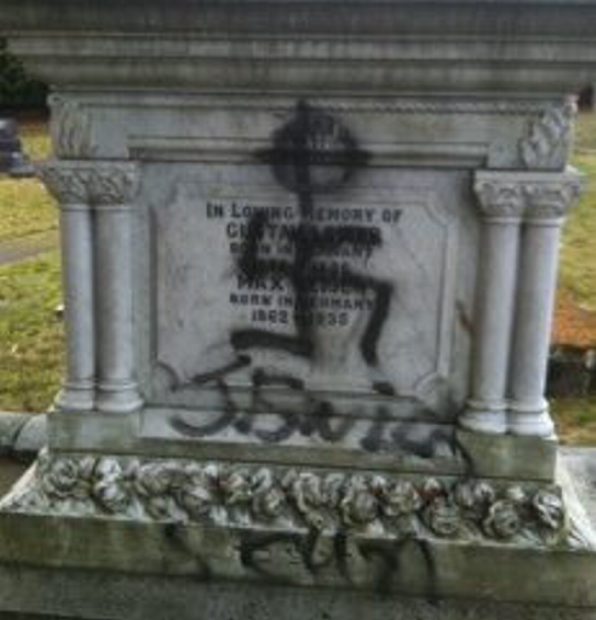 Swastikas were painted on five graves in the Jewish cemetery on Dec. 31.
Photograph by:
Supplied photo, timescolonist.com
A vigil being held Sunday in response to racist graffiti left at the Emanu-El Jewish Cemetery is attracting wide interest.
People are invited to gather at 1 p.m. at the historic site, at the corner of Cedar Hill and Fernwood roads, near Hillside Avenue.
Victoria police continue to investigate the incident, discovered Dec. 31.
Five headstones were painted with swastikas and a racial epithet. Rabbi Harry Brechner said the public has responded with kindness and concern toward the Jewish community.
We thought you might also be interested in..