Curator may have answer to Ogden Point otem-pole mystery
Jan 12 2012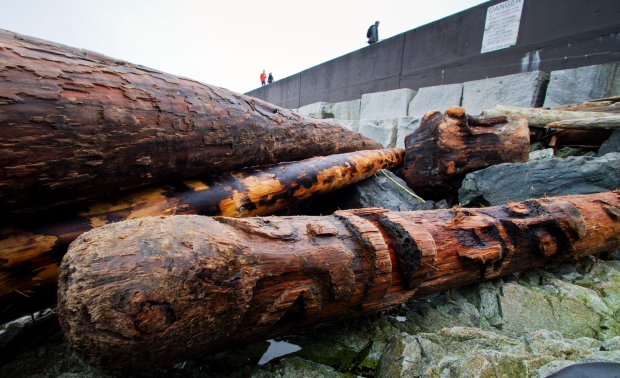 Monday: A totem pole lies washed up at Ogden Pont
Photograph by:
Darren Stone, timescolonist.com
The origin of the totem pole that washed up at Ogden Point remains a mystery, but some answers may come today when the battered pole is inspected by Grant Keddie, archaeology curator at the Royal B.C. Museum.
Keddie is currently on leave and cannot get to Ogden Point until today, said museum spokeswoman Sue Stackhouse.
"We have had several calls from different parties about that pole," Stackhouse said.
We thought you might also be interested in..