MLA wants to target puppy mills
Jan 13 2012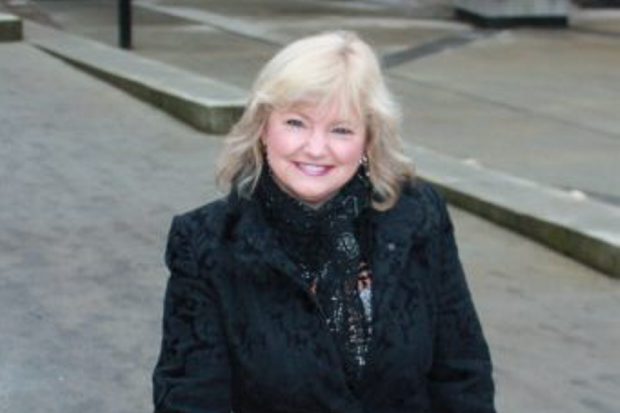 North Vancouver-Seymour MLA Jane Thornthwaite, who is organizing a private member's bill to regulate puppy mills.
Photograph by:
Submitted photo, .
Provincial legislation is needed to regulate dog breeders and control puppy mills, says North Vancouver-Seymour MLA Jane Thornthwaite, who will submit a private member's bill to the legislature this spring.
"I would like to have some sort of regulatory standard for breeders so puppy mills or unscrupulous breeders, who are not treating their animals humanely, are put out of business," Thornthwaite said.
Private members' bills are a longshot, admitted Thornthwaite, the owner of an extra-large Labradoodle named Maximus.
However, with similar legislation in place in Manitoba and New Brunswick, she hopes the time is right to put teeth into rules governing breeders.
"We do know this is a problem and we hear some really sad stories about dogs that are bred over and over again in inhumane conditions," Thornthwaite said.
The B.C. Society for the Prevention of Cruelty to Animals is investigating reports that underage and sickly puppies are being shipped out of northern B.C. communities to Vancouver Island and the Lower Mainland.
But Marcie Moriarty, SPCA general manager of cruelty investigations, said lack of legislation covering breeders makes investigations more of a challenge.
Thornthwaite, whose bill is still in the consultation stage, said some municipalities are trying to deal with the problem, but a provincial umbrella is needed.
In areas such as Richmond, which does not allow puppies to be sold in pet stores, the problem has moved to adjacent communities, she said.
Louis McCann, executive director of the Pet Industry Joint Advisory Council of Canada, a not-for-profit group that advocates on behalf of the pet industry, said it would very much like to see such legislation in B.C.
Regulations requiring pet stores, shelters, breeders and kennels to be licensed were introduced in Manitoba and New Brunswick in 2010 and, by holding all pet establishments to the same standard, the legislation has improved animal care, McCann said.
"The principle is that they issue licences on an annual basis and they are subject to inspections, so they have to meet the criteria," he said.
New Brunswick also catches online and classified sales by demanding that advertisements include a licence number, McCann said.
One holdup in B.C. is that the SPCA is not supportive of the sale of animals in pet stores, although, in other parts of Canada, some humane societies do support animal sales in reputable stores, McCann said.
"Our position is that a good pet store is a good place to get an animal," he said.
"But in all areas you find some facilities that are below par."
Anyone buying a puppy from a store or breeder should be given a health certificate signed by a veterinarian, and records should clearly show where the animal came from and include specifics about the parents, including health information, McCann said.
Buyers should also assess the cleanliness of the store or kennel, general health of animals and whether there are any indications the dogs are from a puppy mill, according to a checklist put together by pet advisory council and other organizations.
"A puppy mill is defined as a high-volume, sub-standard dog breeding operation which sells purebred or mixed breed dogs to unsuspecting buyers," it says.
jlavoie@timescolonist.com
We thought you might also be interested in..