Tossed-out court cases soar on Vancouver Island
Jan 14 2012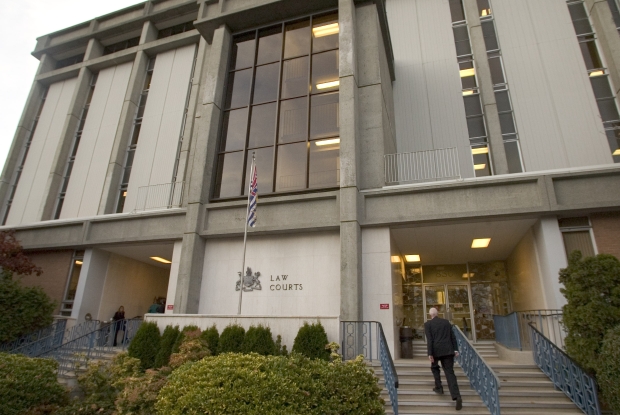 The courthouse in Victoria.
Photograph by:
Victoria Times Colonist, .
Thirty-five court cases were thrown out on Vancouver Island last year due to delays — more than triple the number stayed in 2010, according to statistics released by Attorney General Shirley Bond.
"Those were 35 cases where there was a substantial likelihood of conviction," said Samiran Lakshman, spokesman for the B.C. Crown Counsel Association, arguing the statistics are a clear symptom that the justice system doesn't have the resources to have trials heard in a timely manner.
"We have resources pouring in to the front end, with police officers bringing charges forward and prosecutors doing their best to bring their charges into court," Lakshman said.
"But at the 11th hour, because it's taken too long, the system falls apart."
Court delays and increases in stays of proceedings have been blamed on a shortage of provincial court judges and lack of court time and resources. Despite the appointment of 14 new judges in 2010, the provincial court still has 18 fewer judges than it had in 2005.
The Attorney General's Ministry didn't indicate the nature of the 35 provincial criminal court and youth court cases that were thrown out.
The Supreme Court of Canada has made it clear that if a trial has not begun within 10 months after a first court appearance, an inquiry should be made into whether the delay is reasonable.
In 2009, five Vancouver Island cases were stayed due to delays. That figure doubled in 2010, when 10 Vancouver Island cases were tossed out of court. During each of these years, more than 20,000 cases were concluded.
Last year, provincial courts throughout B.C. stayed a total of 109 adult criminal and youth cases, almost double the number stayed in 2010.
Stays of proceedings can happen for a number of reasons, including evidence-disclosure problems, witness availability and judicial resources, Bond said in a written statement.
"However, as attorney general, I am concerned that the number of stays of proceedings on Vancouver Island grew in the past year, while the total number of cases in provincial court dropped over that same time period.
"That's why I continue to look at our systems and challenge all those within the justice system to find new ways of doing business efficiently, effectively and fairly," Bond said.
Bond noted that the cost of one provincial court judge is between $1.4 million and $1.6 million a year, including the judge's salary, costs for court services, a sheriff, prosecution services and judicial support.
"But we also know during these difficult economic times, there is not an unlimited supply of funding government can provide. We must continue to ask the tough questions about a system that needs reform as well as look for additional resources where appropriate and possible," she said in her statement.
ldickson@timescolonist.com
We thought you might also be interested in..