Clark switch on funding of health care annoys Dix
Jan 15 2012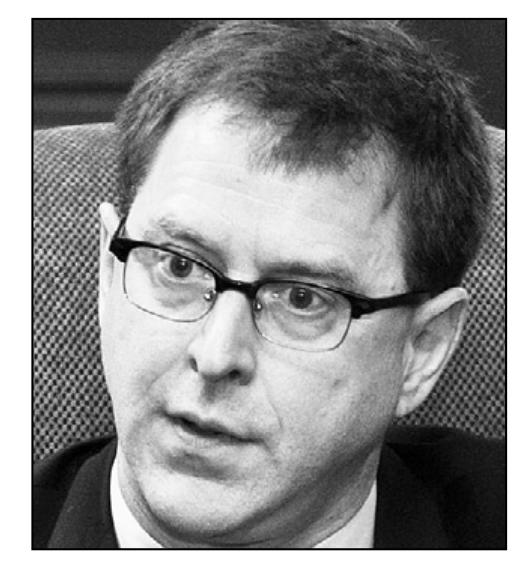 Adrian Dix says Clark's reversal is no way to run B.C.
Photograph by:
DARREN STONE, TIMES COLONIST, Times Colonist
Premier Christy Clark's seeming about-face call for changes to the federal government's health-care funding plan, in order to prevent "devastating" cuts to seniors care, is no way to run the province, NDP leader Adrian Dix said Saturday.
"The government of B.C. - Premier Christy Clark and Finance Minister Kevin Falcon - before Christmas, gave support to a federal plan that would hurt health care in B.C. and would hurt B.C. taxpayers," Dix said. "Now they are trying to turn on that a little bit, I guess.
"On an issue of this seriousness, I don't think this is any way to run a province."
In December, federal Finance Minister Jim Flaherty blindsided provinces by announcing a non-negotiable funding plan to 2024.
Federal health-care transfers will continue to grow at six per cent a year until 2016-17, according to a decade-long accord set in 2004. However, after that, the increases will be tied to the country's economic growth, including inflation - which is currently about four per cent, Flaherty said. Transfers will not dip below three per cent, he added.
He also introduced a per-capita funding formula for 2014-15.
At least six premiers criticized the new percapita funding formula, saying it would lead to cutbacks in service and threaten the future of the country's universal healthcare system.
But Falcon supported the plan, although he did say the per-capita formula would cost the province about $250 million starting in 2014-15 and that more money for provinces with a greater portion of seniors was needed.
Still, the support was a blatant attempt to curry favour with the federal government over the interests of B.C, Dix said.
On the eve of a three-day meeting of premiers in Victoria on the future of Canada's health-care system, Clark is now making bold statements about the per-capita formula, telling reporters Friday that "it's just not going to work," unless it is adjusted for age.
"It's going to be pretty devastating for seniors in our province," Clark said. She said she discussed her concerns with Prime Minister Stephen Harper Thursday.
The Council of the Federation conference starts today. It was set to address health-care innovation and sustainability, but the new funding formula is the hot topic.
Clark said Friday she supports linking healthcare funding to nominal gross domestic product, in the name of sustainability, and she supports per-capita funding - as long as "it recognizes that it costs more to provide health care to someone who's over 85 than it does to someone who's 25 years old."
Clark said it costs an average of about $2,800 per year to care for the average Canadian compared with $22,000 for someone over 85 - B.C.'s fastest growing demographic.
A national health-care system cannot be built on a straight per-capita basis because it "means that provinces with more seniors, provinces where people come to retire, like British Columbia, are going to really be struggling, while provinces full of young people, where people use health care a lot less, are going to have an abundance of money," Clark said.
Clark and other premiers will visit Royal Jubilee Hospital's $349-million, 500-bed tower, patientcare centre this afternoon. ceharnett@timescolonist.com
We thought you might also be interested in..
Notice
: Undefined index: event in
/home/viccity/public_html/v2/content.php
on line
67