Proctor killer must go to adult institution
Jan 19 2012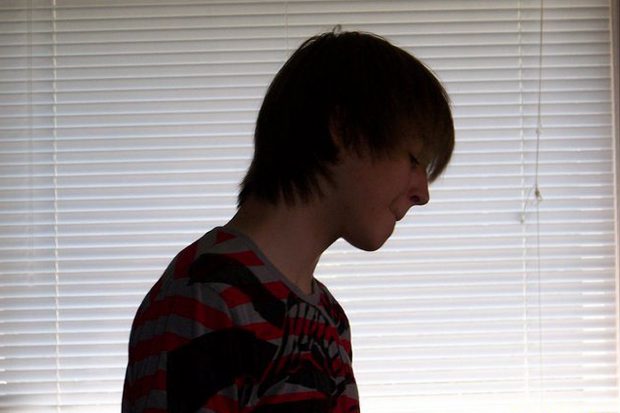 Kruse Wellwood in an undated photo from Facebook.
Photograph by:
Files, Times Colonist
One of the teens who brutally raped and murdered Kimberly Proctor in March 2010 will be transferred from Victoria's youth detention centre to a federal penitentiary on Monday, his 18th birthday.
On Wednesday, Kruse Hendrik Wellwood applied to B.C. Supreme Court Justice Robert Johnston to extend his stay at the youth facility until June 30 to allow him to complete his Grade 12.
In October 2010, Wellwood and his friend Cameron Alexander Moffat pleaded guilty to the first-degree murder of Proctor. The two admitted luring the Grade 12 student to Wellwood's home where they tied her up, gagged her, sexually assaulted her, beat her, suffocated her and mutilated her body with a knife over several hours. They put her body in a freezer, and the next day travelled by bus with the body to the Galloping Goose Trail, where they set it on fire.
In April 2011, the pair were sentenced as adults to life in prison with no possibility of parole for 10 years. At a placement hearing in May, Johnston ordered Moffat, 19, to be transferred into the federal system. He ruled that Wellwood, then 17, could stay in the relatively more-protected environment of the youth detention centre until Jan. 23, his 18th birthday.
Wellwood's defence lawyer, Bob Jones, said a five-month extension would be not only in Wellwood's best interest, but in society's best interest as well. Jones said Wellwood asked him last fall if it was possible for him to remain at the youth centre.
"He was a little hesitant at first and concerned about publicity after his mother received threats and her house was attacked," Jones said.
In the institution, for the first time in his life, Wellwood is receiving security and stability, Jones said. He reminded Johnston that Wellwood's father left the family when Wellwood was one. His father, Robert Dezwaan, is also serving a life sentence for the murder of a teenage girl.
Crown prosecutor Peter Juk said the order to transfer Wellwood to the federal system should stand.
"The point is Mr. Wellwood needs intensive psychiatric and psychological treatment," Juk said. "He is a person with significant pathologies, a person who needs to be treated."
Such treatments are only found in the federal system, Juk said.
Although Wellwood has consistently earned the highest status for good behaviour at the detention centre, his supervisors document ongoing behavioural concerns, Juk said.
"There have been physical altercations with other inmates," Juk said. "In November 2011, Mr. Wellwood was bragging in detail to other inmates about what he'd done to Kimberly Proctor."
"What?" Wellwood shouted from the prisoner's box.
After a brief interruption, Juk continued, telling the court that in October 2011, a supervisor found Wellwood creating a drawing with violent sexual images that appeared to be a person having sex with a female monster.
"This is obviously a concern," Juk said. "All we still have is a very sick, very dangerous young man who will turn 18 on Monday and ought to go to a federal institution."
Staff at the detention centre have seen a noticeable decline in Wellwood's schoolwork since last fall, Juk said. Even if Wellwood stayed at the centre until June 30, there is no guarantee he would be able to complete the necessary courses.
Johnston declined Wellwood's application, saying he remains convinced that the overwhelming factor in his treatment are the psychiatric and psychological interventions that were recommended to him last May.
Delaying his education is not as significant as delaying the treatment he needs, Johnston said. "Neither he nor society are benefiting from the delay in the intensive treatment I remain convinced he needs," the judge said.
Outside court, Proctor's father, Fred, said the best interest of the public would be to lock up Wellwood and leave him there. "Who cares about his best interests? My daughter did not get to go to her prom or her graduation ceremony," he said.
ldickson@timescolonist.com
We thought you might also be interested in..