Memorial organized Saturday for Sooke mother
Jan 21 2012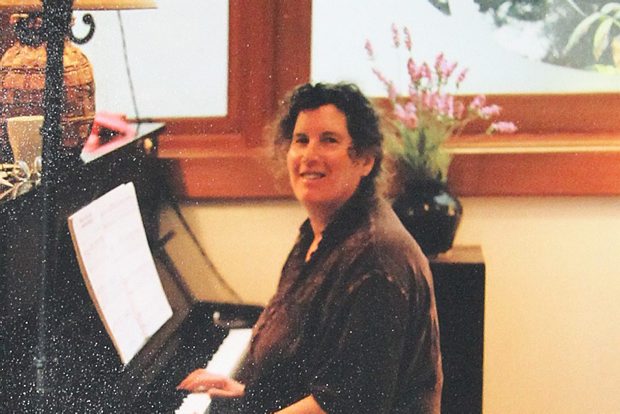 Sarah Nickerson was a talented pianist, friends said.
Photograph by:
Diana Cooper, .
A Sooke church is expected to be filled to overflowing Saturday as people gather to remember Sarah Nickerson, a talented pianist and doting mother.
Nickerson, 58, was found dead after police were called to her mobile home at 2615 Otter Point Road in Sooke on Jan. 8.
"I don't think that church will be big enough for the amount of people who will show up," said a friend, Karen Stones. "She genuinely cared about everyone. And she was the most forgiving person. There were no strangers to Sarah."
Nickerson's son, Alex Nicholas Conte, 21, is charged with second-degree murder. His fitness to stand trial is being assessed at the Forensic Psychiatric Hospital in Port Coquitlam. He will appear by video in Western Communities provincial court on Feb. 16. Nickerson had three children — Phaedra, Isaac and Alex — and two granddaughters. Her ex-husband is Tony Conte. Tony raised Alex for several years until recently, when Alex returned to live with his mother.
Nickerson loved all her children but asked friends to pray for Alex, who had "drug issues," Stones said.
"The thing was he was really struggling in the last while with a lot of things and she believed a home-cooked meal and a home to come to would help him — and that's why she never kicked him out or said 'you can't come here,'" Stones said.
The memorial is at Holy Trinity Anglican Church from 3 to 4 p.m. A reception will be held afterwards at Sooke Harbour House, where Nickerson played the piano for 30 years.
ceharnett@timescolonist.com
We thought you might also be interested in..