Mouldy homes on First Nations reserves a national crisis, UVic study says
Jan 25 2012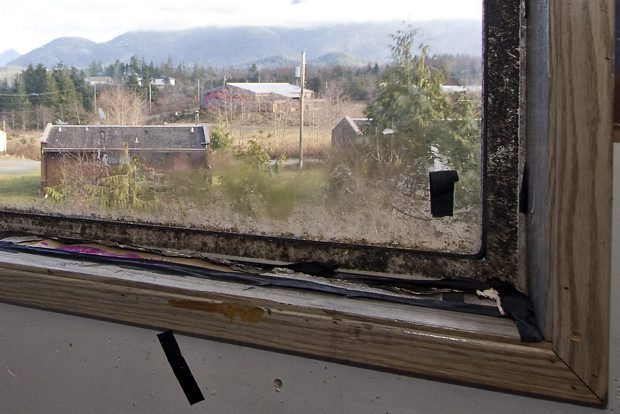 Conditions on many First Nations reserves are deplorable and dangerous, UVic medical anthropologist Peter Stephenson said on Tuesday Jan. 24, 2012.
Photograph by:
., timescolonist.com
Almost half the homes on First Nations reserves in Canada are mouldy and the high levels of toxins are making people sick, University of Victoria researchers say.
The problem amounts to a national crisis, but, despite a patchwork of programs, little has been done to address underlying problems for two decades, their study concludes.
Conditions on many reserves are deplorable and dangerous, UVic medical anthropologist PeterStephenson, who led the study said in an interview Tuesday. "For small children, it's disgraceful," he said. "We haven't seen any action on this for 15 to 20 years and it's long overdue."
A different kind of partnership is needed between First Nations and the federal government, said Stephenson, who also wants consistent documentation of the growing problem.
"Failed commitments from the federal government to improve reserve housing and socioeconomic conditions have resulted in a legacy of widespread substandard housing and severe housing shortages that yield overcrowding, which, in turn, aggravates mould growth," concludes the paper, published in the U.S-based Journal of Environmental Health.
The federal government needs to make a renewed and lasting commitment to resolve the crisis, the report says. "Without such improvement, the housing crisis and the role that mould plays within in will surely persist and likely worsen," it says.
The researchers, including engineers and social scientists, found reserve homes are often constructed from inappropriate and substandard materials that are highly susceptible to mould.
"Community members had no knowledge of this new form of housing and lacked the economic power and skills to purchase, construct and maintain homes of their own," the study says.
That has driven First Nations to rely on the federal government for construction and maintenance.
Designs are frequently unsuitable for the climate or for use by extended families, the researchers found. "These homes were smaller than traditional homes and constructed to reflect the needs of suburban Canada rather than primary resource-based communities with extended family."
The overcrowding, which is getting worse as First Nations populations grow, leads to high rates of diseases such as tuberculosis, Stephenson said.
Funding for new housing construction is inadequate, especially as unemployment and poverty are rife on reserves, and cash-strapped bands are faced with the choice of building new houses or renovating poorly-constructed and poorly-maintained existing homes, said Stephenson, who wants to see separate pots of funding for construction and repairs.
Most reserve homes are owned and operated by the band council, which provides little incentive for residents to maintain the home or take pride in it, the researchers say.
Spokesmen for Aboriginal Affairs and Northern Development Canada could not be contacted Tuesday.
jlavoie@timescolonist.com
We thought you might also be interested in..