Point calls for talk on social justice
Jan 25 2012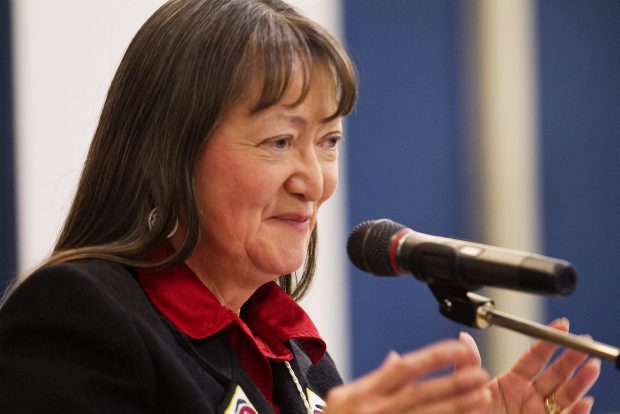 Gwendolyn Point delivers the keynote speech at the UVic Diversity Conference Tuesday. (Jan. 2012)
Photograph by:
Darren Stone, timescolonist.com
A conversation on social justice is vitally necessary in Canada, Gwendolyn Point, partner of Lt. Gov. Steven Point, told a University of Victoria conference Tuesday.
Point, keynote speaker at the diversity forum, said from a First Nations point of view, that conversation is finally beginning, after generations of problems.
"For the first time, our people are part of the decisions being made. Part of the discussions that are happening," Point said.
"We have to listen to each other."
The meeting in Ottawa between First Nations leaders and Prime Minister Stephen Harper is a good start, Point said in an interview.
However, it has been a tough road for aboriginal people to get this far, Point told the audience.
"What does injustice look like? It's poverty. It's the high [school] drop-out rates," she said.
"If you are mired in poverty, what are you going to buy - food or a book?" said Point.
jlavoie@timescolonist.com
We thought you might also be interested in..