Len Barrie told to leave mansion
Jan 27 2012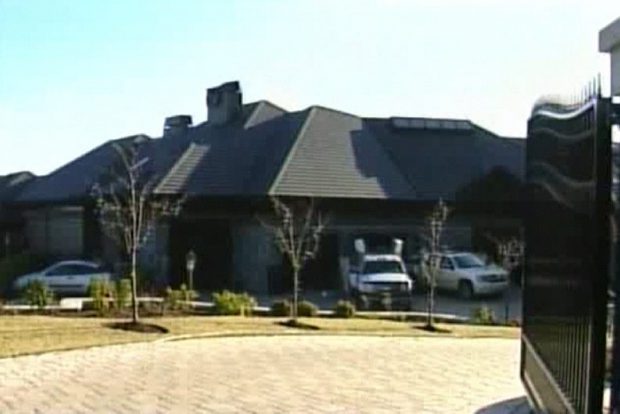 Len Barrie's Skirt Mountain home.
Photograph by:
CHEK NEWS, .
Len Barrie, former Bear Mountain Master Partnership CEO, will turn over the keys of his mansion today to HSBC Bank Canada after a court order was issued for him to move out.
The handover will mark the end of court action HSBC started in the summer of 2010 after the bank called in loans when payments weren't made.
Sounding in good spirits, Barrie said it puts to bed an issue that has been weighing on his family.
"Until you can finally move on, until you can get closure, it has been hanging over my wife's and my head," he said.
"We finally agreed on terms acceptable for both sides and, hopefully, this will work out for both sides better in the future."
Barrie said he wasn't disappointed to be leaving the house on Skirt Mountain, which commands a view of Victoria.
"I'm relieved. It means now I am done with HSBC and they are done with me and we can all get on with life," he said. "It's been three years of hell and now it's time to move forward and do something fun and positive."
Barrie's 12,500-square- foot mansion, built in 2008, has a resort-style patio with a pool, six bedrooms — four with ensuite bathrooms — 10 bathrooms, a games room, bar, wine cellar and a 12-person theatre. The master suite, at 1,800 square feet, has a steam room, soaker tub and hot tub.
According to court documents, HSBC held mortgages totalling more than $14 million on the house at 2300 Compass Pointe Pl., which was most recently assessed at $8.49 million.
The house is listed for sale, with the asking price recently dropping from $13.9 million to $9.999 million.
Barrie will turn the keys over to Gary Cowan, CEO of Bear Mountain Land Holdings, which runs Bear Mountain Resort, its hotel, golf courses and other real estate holdings on behalf of HSBC.
Cowan was appointed receiver to manage the house while HSBC attempts to sell it.
"From my perspective this is a non-event, it's something outside of Bear Mountain," Cowan said. "We intend to move ahead with our real estate development at Bear Mountain and we are excited about the opportunity for the resort in 2012."
HSBC took control of Bear Mountain in the fall of 2010 after an eight-month court-ordered restructuring. Assets, including two golf courses and a hotel, were transferred to Bear Mountain Land Holdings Ltd., a wholly owned subsidiary of the bank.
Bear Mountain was placed under creditor protection and Barrie removed as CEO on March 25, 2010, at the behest of HSBC, the original financier.
At that time, the resort was in default on some of its loans and owed secured creditors more than
$300 million. HSBC was owed in excess of $250 million. The bank said it no longer had confidence the partnership could make good on its outstanding debts.
Barrie, a former NHL hockey player, is also facing legal trouble from the Bellagio hotel and casino in Las Vegas, which recently filed a notice of claim seeking $2.2 million to settle credit provided to Barrie over three days in 2008.
Barrie has said he disputes the amount Bellagio is seeking. He said: "When we settle on the amount, we'll get it paid and will move on."
aduffy@timescolonist.com
We thought you might also be interested in..