Snaw'Naw'As First Nation members gather to remember young boys
Jan 29 2012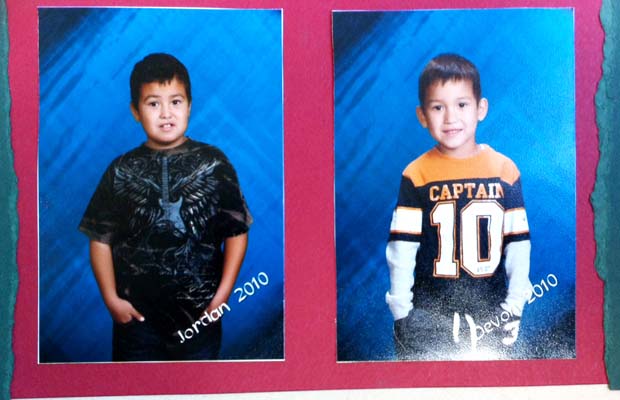 Jordan Drake, 9, and Devon Drake, 7, have been identified by family members as the victims of a fire on the Nanoose reserve Wednesday morning.
Photograph by:
Nanaimo Daily News, Handout
Members of the Snaw'Naw'As First Nation community gathered together Sunday morning to remember two young boys who died in a tragic fire early Wednesday morning.
Seaview Elementary Students Jordan Drake, 9, and Devon Drake, 7, were killed in the blaze.
Standing outside a packed Tsow-tun Lelum gymnasium Sunday, Snaw'Naw'As member James Cook said the entire 230-member community is in shock.
"Nothing can prepare you for this, especially when they are so young."
Because Tsow-tun Lelum is a healing centre, Cook said it was appropriate that the memorial service be held there.
People in the gym strained to hear the words of the speakers who remembered the boys. Those who could hear often left the gym during the memorial with tears in their eyes.
Leanne Falkinder and her daughter Isabella were among those dabbing their eyes as they left the hall.
"My daughter Isabella was in Devon's class at Seaview. They were friends," said Falkinder.
She said the school has brought in grief councillors and the First Nation has also had speakers at the school to help the children cope with the loss.
We thought you might also be interested in..