Search underway for man who might have fallen off ferry
Jan 30 2012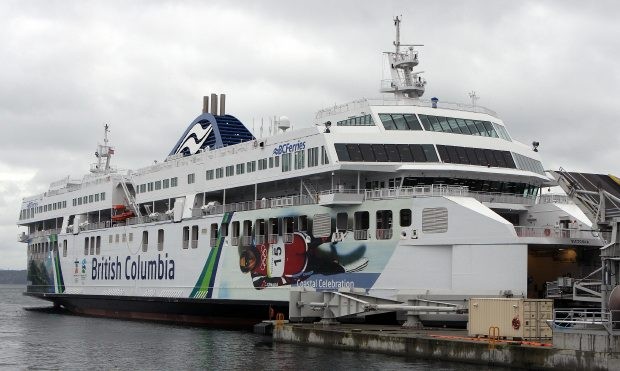 A missing man might have fallen off the Coastal Celebration Sunday during the 11 a.m. sailing from Swartz Bay that arrived in Tsawwassen about 12:40 p.m. This is a file shot for the ferry from November 2008.
Photograph by:
Adrian Lam, timescolonist.com
The coast guard is looking for a missing man suspected to have fallen off a B.C. Ferry vessel early Sunday afternoon.
More than 100 crew members in boats and helicopters spent the afternoon searching for the man, who was reported missing from the Coastal Celebration when it arrived in Tsawwassen about 12:40 p.m.
"If there's reasons to go into the night, we will," said Capt. Doug Strachan, air co-ordinator for the Joint Rescue Co-ordination Centre. "We have so many resources, we're covering the area very well. But obviously, as time goes on, the chance of recovery decreases."
The ship left Swartz Bay at 11 a.m. Family members reported the man missing as the ship docked on the other side, B.C. Ferries spokeswoman Deborah Marshall said.
"Crews did a sweep of the ship and did not locate the gentleman," she said.
dspalding@timescolonist.com
We thought you might also be interested in..