Nanaimo-area firms rally to the assistance of victims of fatal fire
Jan 31 2012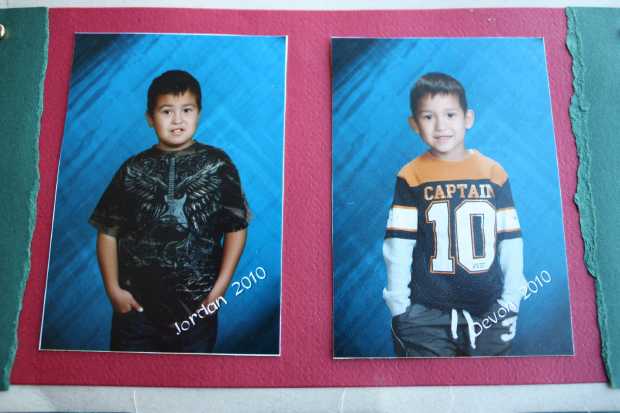 Brothers Jordan, 9, and Devon, 6, were killed in a house fire Wednesday Jan 25, 2012, on the Snaw'Naw'As reserve near Lantzville.
Photograph by:
Matthew Gauk, Nanaimo Daily News
Nanaimo-area companies are donating time and equipment to replace the home that was razed in the fatal fire on a Nanoose First Nations reserve last week.
Ken Brownsell of Slegg Lumber wanted to help Anitsa Hawkins, Kyle Evans and their two young boys Kiodi and William, who were left homeless after an early-morning fire tore through their home Jan. 25. Their nephews, brothers Jordan Drake, 9, and Devon Drake, 6, perished in the fire.
Brownsell contacted some of the company's suppliers and plans for a donated home started coming together, from the shingles, to the windows to the labour.
"I think they deserve some help," Brownsell said. "They don't have a lot of money and it just seemed like the right thing to do." The family did not have insurance.
Slegg Lumber provided the materials for 15 new homes, including the one that burned down, that were built four or five years ago.
IKO Roofing Products is donating shingles. A roofer and a contractor who installs insulation have offered to donate their time. Milgard Windows will install the windows free of charge. Triple T Excavating will dig the foundation.
Brownsell said he is talking to the Slegg family to see how much lumber they are willing to provide. Some contracting companies have also offered to manage the labour and erect the framing, he said.
Brownsell is still looking for plumbers, drywallers, electricians or cabinet makers to donate time or equipment.
"The goal is to get as much donated as we can," he said. "We're all one big community and if someone needs help, the community is willing to step up."
The charred remains of the home have been removed and all that remains is a dirt plot.
In the meantime, the family is staying with Anitsa's father.
On Sunday, members of the Snaw'Naw'As First Nation remembered Jordan and Drake at a funeral at the Tsow-tun Lelum gym.
Standing outside a packed building during the ceremony, James Cook said all 230 members of the Snaw'Naw'As community are in shock.
"Nothing can prepare you for this, especially when they are so young," he said.
Because Tsow-tun Lelum is a healing centre, Cook said it was appropriate that the memorial service be held there.
Brent Edwards, Snaw'Naw'As administrator, said the "emotional eulogy" was delivered by two Seaview Elementary teachers who remembered the students as active and happy.
"It was very touching," Edwards said.
Leanne Falkinder and her daughter were among those wiping away tears as they left the ceremony.
"My daughter Isabella was in Devon's class at Seaview. They were friends," said Falkinder.
Devon and Jordan were staying at another family's home because of concerns regarding high winds on the night of Jan. 24.
Following the memorial service, a procession of vehicles wound its way from Tsow-tun Lelum to where the boys were buried in the Nanoose Community Cemetery.
Two trust accounts have been set up at area CIBC branches under the names Memorial Fund for Jordan and Devon (for the victims' family) and A New Beginning (for the Hawkins/Evans family). Donations of clothing, furniture and other household goods are being collected by Sandra Campbell, who can be reached at 250-951-4738.
kderosa@timescolonist.com
We thought you might also be interested in..