Buyer ready to beef up Inner Harbour block
Feb 02 2012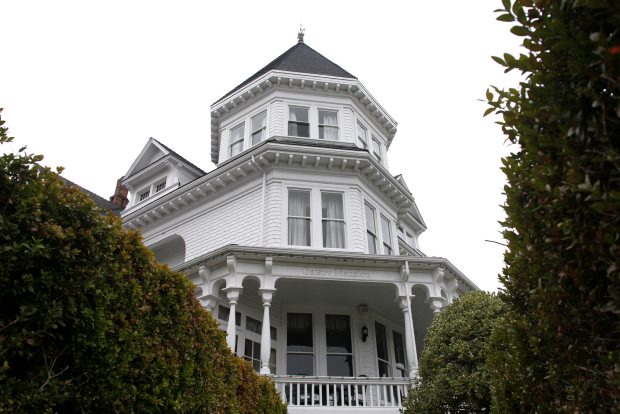 Saskatoon-based d3h Hotels has made a $5.2-million offer for Belleville Park Resort, made up of Huntingdon Hotel and Suites and the three buildings of the Gatsby Mansion Hotel.
Photograph by:
Lyle Stafford, timescolonist.com
A Saskatchewan company's window on the Pacific Ocean could breathe new life into a high-profile corner of Victoria's Inner Harbour.
Saskatoon-based d3h Hotels has made a $5.2-million offer for Belleville Park Resort, made up of Huntingdon Hotel and Suites and the three buildings of the Gatsby Mansion Hotel, on a city block bordered by Belleville, Oswego, Quebec and Pendray streets across from the Belleville Street Terminal.
"I am really looking forward to this. I'm very excited because we have wanted to have a property in British Columbia and we haven't been there yet," said d3h chief executive Don Rosten. "We have been looking for a little while now in B.C. and this one came up and we thought we would take a stab at it and make an offer."
The court-ordered sale awaits court approval, which could come as early as Feb. 21.
The seller, Reliant Capital, had been asking
$5.95 million, and said in court documents that it expects to take a significant loss.
"The ongoing expenses associated with the property . . . will only continue as time goes on and it is therefore imperative that a sale be concluded at the earliest date to minimize such further loss to [Reliant]," said Colin Morse, director of Reliant, in the documents. "[Reliant] believes that the d3h Hotels Inc. offer herein is reasonable and that further marketing is unlikely to produce a better result."
The resort, on 1.87 acres, has been on the market since July 2009, after Reliant Capital foreclosed on hotel owner Rita Roy in April of that year.
Rosten's company owns 11 hotels in Saskatchewan and Alberta, including Days Inn, Motel 6 and HomeSuites properties. He said d3h intends to keep the Belleville Street block running more or less as is.
"I think this will be pretty good, but we will have to spend a significant amount of money on the property to basically retrofit it," he said. "We have to bring it more up to date — it hasn't had any retrofit in a very long time."
Rosten said they plan to begin renovations soon after court approval.
"I don't know if we will get it finished by this tourist season, but we will try to get a fair amount done," he said.
"We do have quite a number of hotels and we are used to doing retrofits ourselves, but it's a matter of finding tradespeople to do it, and I don't have a real good feel for the trades market [in Victoria] yet."
According to court documents, Reliant Capital lent Roy $7 million in 2007. That debt has grown to $12.9 million as a result of interest accruing at $99,888 per month and Reliant having to pay rent, expenses and property taxes totalling $1.7 million since foreclosure.
Reliant originally listed the property for $12 million in 2009. The price dropped to $9.9 million in March 2010, $7.45 million in December 2010 and finally $5.95 million in July 2011.
While the province's assessment for the site was $11.2 million in 2011, the market value of the hotel property is closer to
$6.4 million, according to a November 2010 Colliers International report.
That's because the hotelier does not own the land and must pay annual rent of more than $350,000 — an amount that increases each year as it is tied to the consumer price index — and because there are fewer than 41 years left on the land lease.
The land is owned by the Plasterer family of Victoria, held by their company, International Travel Inns Ltd.
The sale includes four buildings with 135 guest rooms — 115 in the Huntingdon, 10 in the Gatsby's Main House, eight in the Judges House and two in the Middle House — as well as Hunter's Bar and Grill, the Gatsby Mansion Restaurant, a spa, wine, beer and spirits shop and fitness facilities.
Santiago's restaurant is leased to a third party, and Rosten said his company expects that relationship will continue.
aduffy@timescolonist.com
History of Belleville Park Resort, bellevillepark.com/about-history.php
We thought you might also be interested in..
Notice
: Undefined index: event in
/home/viccity/public_html/v2/content.php
on line
67