Gallery: Sooke roadworks to stop floods like this
Feb 02 2012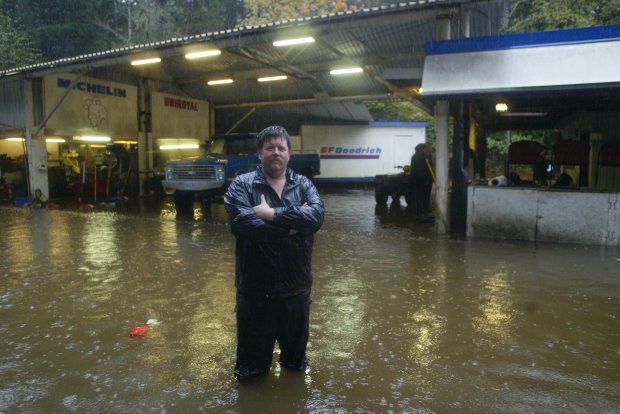 Jeff Seabrook stands outside his Westcoast Tire business during flooding in 2006.
Photograph by:
., timescolonist.com
During flooding in 2006 Jeff Seabrook had to walk through knee-high water to get to his Westcoast Tire business on Sooke Road. Such incidents may become a thing of the past after the Ministry of Transportation contracted Allterra Construction Ltd. to raise the part of Sooke Road, near Kangaroo Road, that is prone to flooding when water rises in Veitch Creek. The $1-million project also includes widening the highway shoulders. Work will be completed by March 31.
We thought you might also be interested in..