Residents rush to the rescue of injured otter
Feb 05 2012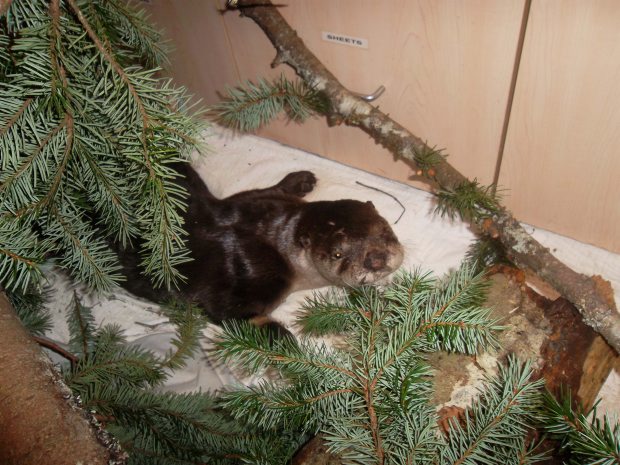 The injured otter is recovering at the B.C. SPCA's rehabilitation centre in Metchosin.
Photograph by:
Kari Marks, Wild ARC, timescolonist.com
The sight of an injured otter galloping down Estevan Avenue sent Oak Bay residents running for their phones this week as they tried to prevent it from being run over.
The first report of an injured otter under a porch came to B.C. SPCA's Wild Animal Rehabilitation Centre from a Devon Road resident, said Wild ARC manager Kari Marks. But before the otter could be picked up, it moved on.
"That's when we got a series of people calling. We were able to track her all the way," Marks said.
The underweight otter, who appeared to have been hit by a vehicle, was finally captured at the corner of Lincoln Road and Estevan.
"She's doing quite well, but she's tired and doing a lot of sleeping," Marks said. "She has head trauma, no vision in one eye, lacerations on all her feet and bruising on her shoulder," she said.
The otter had probably been looking for scraps or easy pickings from a fish pond, Marks said. jlavoie@timescolonist.com
We thought you might also be interested in..