Cedar Hill Golf Club fee hike proposed, public meeting tonight
Feb 07 2012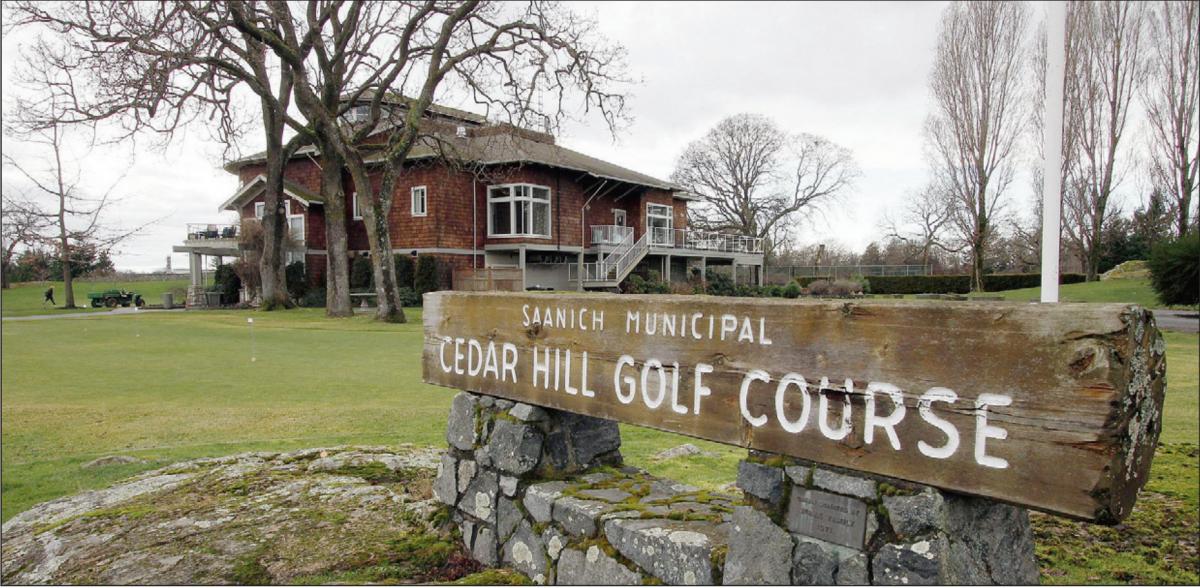 A second public meeting will be held tonight to discuss the future of the troubled Saanich golf course.
Photograph by:
Adrian Lam, Times Colonist, Times Colonist
Saanich staff are recommending that council increase fees at Cedar Hill Golf Club to gradually reduce the deficit that has dogged the club for years.
That recommendation and others will be discussed tonight at a public meeting that hundreds of residents are expected to attend.
The last meeting on how to deal with a $300,000 deficit for golf operations drew more than 300 people. Tonight's meeting is being held in the gym at Colquitz Middle School at 505 Dumeresq St., so no one should be turned away. It starts at 7: 30 p.m.
"In reviewing the various suggestions, it is clear that no single solution will satisfy the interests of all patrons or the general taxpayer," says the staff report. It was prepared by Tim Wood, the district's chief administrator, Doug Henderson, the director of parks and recreation, and Paul Murray, the director of finance.
The municipally owned golf course and clubhouse have been losing money for several years. In 2009, Saanich hired TruStar Gold Inc. to provide a five-year plan to return the operation to financial sustainability.
Saanich put dozens of those recommendations in place, but the club and restaurant continued to lose money. The TruStar plan said that Saanich would need to "pursue alternative structural/operational options if these recommendations were not enough to address the deficit."
Last month, the municipality announced a restructuring of the restaurant, projected to lose more than $500,000 in 2012 if changes weren't made. Starting Feb. 18, the full-service restaurant will close and will be replaced by a light-snack service.
While Saanich has run the course since 1970, politicians are concerned about taxpayers subsidizing the ongoing losses.
A public meeting Jan. 30 saw an overflow crowd. Tonight's meeting is expected to draw as many people again.
The staff report recommends increasing the green fees by $9 over three years. In 2011, the average revenue per round was $24 while the average cost was $30.
Other recommendations in this option include increasing the cost of an annual pass by five per cent over three years.
The report also contains other potential choices, including subsidizing golf operations and incorporating an annual subsidy into the overall municipal budget.
That would require a tax increase.
It's unlikely a decision will be made tonight.
kwestad@timescolonist.com
We thought you might also be interested in..