Seniors' advocate part of sweeping changes for elderly in B.C.
Feb 15 2012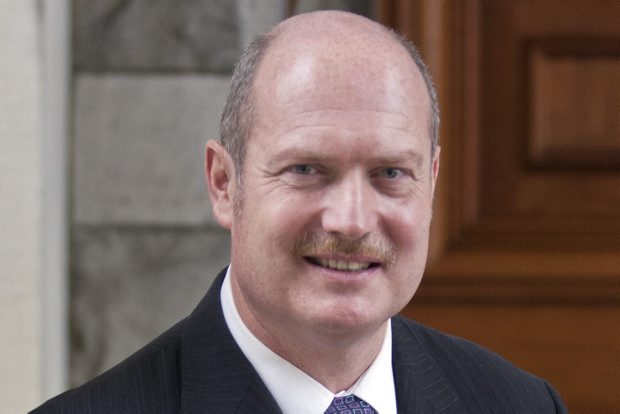 Health Minister Mike De Jong.
Photograph by:
Darren Stone, Times Colonist
A new advocate to protect seniors from abuse and exploitation was introduced by the B.C. government Tuesday as part of a new seniors action plan.
"We want to ensure that seniors and families have avenues to raise complaints and concerns and to have them handled in a respectful and timely manner," Health Minister Mike de Jong said.
The seniors' advocate is just one of the reforms to seniors care introduced Tuesday — a response to a report tabled the same day by B.C. Ombudsperson Kim Carter, following her three-year investigation into the care of seniors in B.C.
Her report makes 143 findings and 176 recommendations for improvements to home and community care, home support, assisted living and residential care.
"Today, we are committing to a plan for immediate action" to improve the lives of seniors, their families and their caregivers, de Jong said. "We hear the frustration. We hear the concern and we intend to act," he told reporters.
The changes include a new "one stop" toll-free phone number by June 2012 for seniors to file complaints about any type of care; standardizing regulations province-wide for public and private care homes; and expanding community services to keep seniors in their homes.
The new seniors' advocate office won't be operational for up to six months to allow for public consultation, the government said.
NDP leader Adrian Dix said legislation to create an independent seniors' representative was introduced in 2007 by former NDP leader Carole James.
"And now they want to study it for six more months?" Dix said. "If they want to go ahead they can meet with us and we can pass it by the end of next week."
The government said it must decide upon an unprecedented scope of responsibilities that could allow the advocate to investigate everything from health care issues, to care homes, housing issues, and even consumer protection of private business transactions.
The health minister cited the case of Sidney's Rickie Spooner, who battled in August to get back thousands of dollars from a care home after his wife of 74 years died before the couple could move in.
The government's changes to seniors care fall under six "action" themes:
• Concerns and complaints: includes the seniors' advocate.
• Information: includes a pledge to improve the SeniorsBC.ca website by September 2012 (it made the same promise after the last ombudsperson's report on seniors care in 2009) as well as online access to detailed residential care and assisted living inspection reports by September 2012.
• Standards and quality management: the government's fragmented system of standards and regulations will be streamlined under a uniform standard for public and private care homes.
• Protection: Includes $1.4 million for elder abuse prevention to the. B.C. Association of Community Response Networks.
• Flexible services: $15 million to the United Way on the Lower Mainland to expand non-medical home support services in up to 65 B.C. communities over the next three years.
It builds on a pilot project underway in five B.C. communities that offers seniors access to non-medical support services such as snow shoveling, housekeeping, and transportation.
The government has again promised to establish policies — by September — that will make it easier for elderly couples with different care needs to stay together in assisted living and residential care facilities.
• Modernization: Making the community and home care system sustainable.
rfshaw@timescolonist.com
ceharnett@timescolonist.com
We thought you might also be interested in..