Kenny G, Rob Lowe among stars to join David Foster at Victoria fundraiser
Feb 24 2012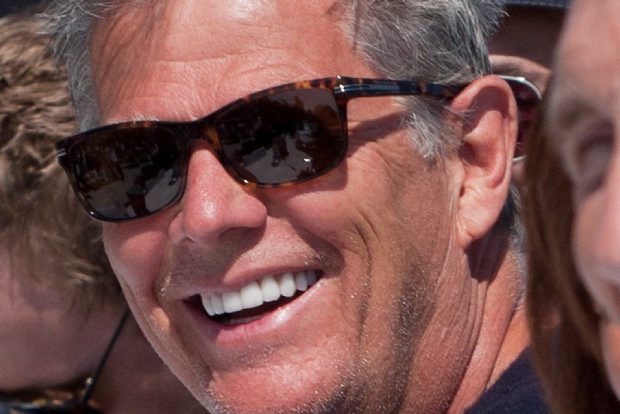 David Foster's Miracle Concert takes place May 26, 2012, at Save-on-Foods Memorial Centre in Victoria.
Photograph by:
., timescolonist.com
Josh Groban, Kenny G, American Idol winner Ruben Studdard and the Canadian Tenors will join David Foster for his Miracle Concert May 26 at Save-on-Foods Memorial Centre, the 16-time Grammy Award-winning producer confirmed Thursday afternoon.
Hockey great Wayne Gretzky and actors Rob Lowe and Alan Thicke will also attend.
"Everybody has their passion, and this is my passion," the Victoria native said via Skype from Los Angeles during time out from producing Rod Stewart's Christmas album. He was referring to the David Foster Foundation, the charity he founded 25 years ago that provides financial and emotional support to the families of children who need organ transplants.
"It was 25 years ago almost to the day that we flew up and announced our first fundraiser," said Foster, recalling the foundation's inaugural press conference attended by Gretzky, Lowe and Thicke.
The memory prompted him to reach out to his old friends, he said before announcing they would also be coming.
"Wayne confirmed he'd be here all weekend. And Rob Lowe, depending on the shooting schedule on his new series, is happy to be here all weekend," Foster said.
Events during the Miracle Weekend, as May 25-27 has been dubbed, include the 25th Anniversary Miracle Concert, and the Oak Bay Beach Hotel's Grand Opening Gala $5,000-a-head accommodation packages, which include a private concert featuring Foster and friends, at its David Foster Foundation Theatre, as well as dinner with VIP seating at the main event.
"I am so excited to be coming back home to Victoria, my hometown," said Foster. "To be able to celebrate our 25th anniversary with the Victoria community who supported the foundation from the very beginning is a thrill for me."
Organizers also announced concert single ticket sales would begin March 1, with initial seats to be priced between $75 and $250 (VIP seats) and more options expected later.
Tickets will be available by calling 250- 220-7777, or online at www.selectyourtickets.com.
For more information visit davidfostermiracleconcert.com
We thought you might also be interested in..