350-seat restaurant at Mayfair mall shutting doors
Feb 28 2012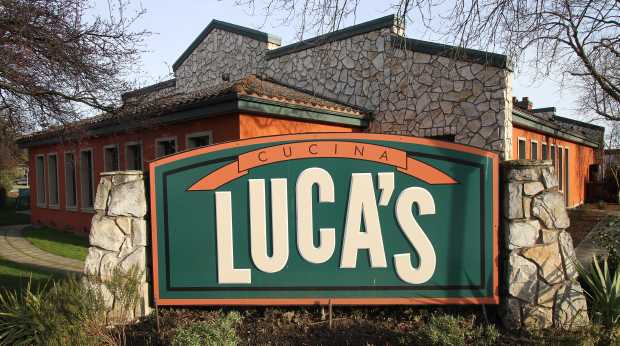 Owners of Luca's Cucina and Taphouse cited poor economic conditions for closing.
Photograph by:
Adrian Lam, timescolonist.com
The former Macaroni Grill restaurant at Mayfair mall — one of the largest in the city — is closing Friday.
The stand-alone eatery in the shopping centre's parking along Douglas Street was renamed Luca's Cucina and Taphouse six months ago, but didn't survive long enough for the name to catch on.
Most of the 46 full- and part-time staff have found work, restaurant general manager Grant Turner said on Monday. "We have been working hard as a team to get our people into other jobs," he said.
Staff were given several weeks notice and are being paid, Turner said.
The parent company, Spectra Hospitality Group Inc. of Vancouver, is disbanding and cited poor economic times as the reason for the restaurant's closure, Turner said.
A Spectra official told him the closure was due to "the driving laws, the increase in labour costs [like] the increase with the minimum wage ... just those sorts of things, and the economic downturn."
The restaurant has 370 seats, Turner said, adding "it takes a lot of fuel to keep the engine running."
Spectra had the franchise for the Macaroni Grill, which operated in that same location for 17 years, Turner said. Last September, the restaurant became Luca's, opening with a more casual atmosphere.
Luca's expanded its pizzas, focused on fresh ingredients and offered 20 local beers on tap, Turner said.
Spectra Hospitality Group Inc. is deemed to be not in good standing, according to B.C.'s corporate registry . Its most recent annual report was filed May 17, 2010.
The company's Vancouver telephone line is not in service and its website was down on Monday.
As far as the future of the stand-alone restaurant building, Mayfair manager Ken Hoang said Monday there "is something in the works."
"Unfortunately, I cannot confirm any details at this point as this is still being negotiated," he said.
We thought you might also be interested in..