Judge sentences killer in 'senseless tragedy'
Feb 28 2012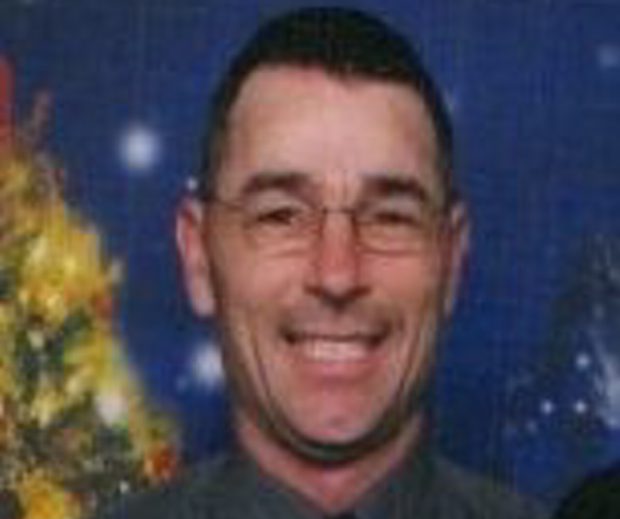 Paul Rouxel was remembered as a loving family man.
Photograph by:
Supplied photo , timescolonist.com
In sentencing a homeless drug addict to prison for 10 years for manslaughter, a B.C. Supreme Court judge called on the community Monday to support troubled families and prevent "senseless tragedies" caused by drug addiction.
Justice Susan Griffin sentenced Wyatt Evan Prince to 10 years in prison for manslaughter in connection with the April 2009 death of Langford roofer Paul Rouxel. Prince, 33, also received a seven-year concurrent sentence for robbing Rouxel in his apartment in downtown Victoria that night.
Griffin credited Prince, who has been in custody since Oct. 4, 2010, with one year and 18 weeks of time served.
This means he must serve a further eight years and 34 weeks.
Griffin noted that the crimes took place in the context of entrenched drug addiction.
"It was a drug addict and drug pusher who came up with the idea of robbing Mr. Rouxel. It was a drug addict who committed the crime against him. It was drug addiction that put Mr. Rouxel in harm's way," Griffin said.
"The offender's own childhood was also marked by addiction on the part of one of the adults who was supposed to be responsible for his well-being."
Griffin said she hoped the community will support programs to help families with troubled children and drug addiction "so that future senseless tragedies contributed to by childhood trauma and by drug addiction can be avoided."
At trial, the jury heard that police received reports of a disturbance in Rouxel's View Towers apartment on April 9. The night manager went up to check and found him dead on the floor.
Drug pusher Matthew Rockwell testified that Rouxel, 45, had stolen drugs and money from him. Rockwell asked Prince and another man, nicknamed Fish, to confront Rouxel.
The three men, all high on drugs, went to Rouxel's apartment. Prince jumped on his back and put Rouxel in a chokehold. Rockwell and Fish ran from the apartment while the struggle continued.
A pathologist testified he found significant injuries to Rouxel's neck. But he also found Rouxel had atherosclerosis, a potentially life-threatening condition that can result in a heart attack, and potentially fatal levels of cocaine in his body.
It was clear the jury found that Prince contributed substantially to Rouxel's death, Griffin concluded.
"And given that the assault was motivated purely by the robbery of Mr. Rouxel in his home, the moral blameworthiness of Mr. Prince is high," Griffin said.
During the sentencing decision, Prince's mother sat in the front row of the public gallery. Rouxel's wife, Manjiat, daughter, Kania, and son, Keenan, sat in the back row.
Griffin acknowledged the deep grief Rouxel's family feels.
"Mr. Rouxel was a much-loved man with many fine qualities. His loss at age 45 leaves a big hole in his family. They grieve, not just his loss but the terrible way in which he died. They no doubt worry that the evidence at trial only deals with one sad aspect of Rouxel's life — and that was his drug addiction and his apparent willingness to allow his apartment to be used by a drug dealer as a place to conduct illicit drug trade."
Rouxel's sister Laura Gray, who listened to the proceedings at the courthouse in Oshawa, Ont., said she would have been satisfied with a longer sentence, but the family is relieved the process is over.
"It has been an extremely difficult time and we want to put these memories behind us and remember Paul as the strong, adventurous person he was," Gray said.
ldickson@timescolonist.com
We thought you might also be interested in..