Anti-bullying flash mob at B.C. legislature
Feb 28 2012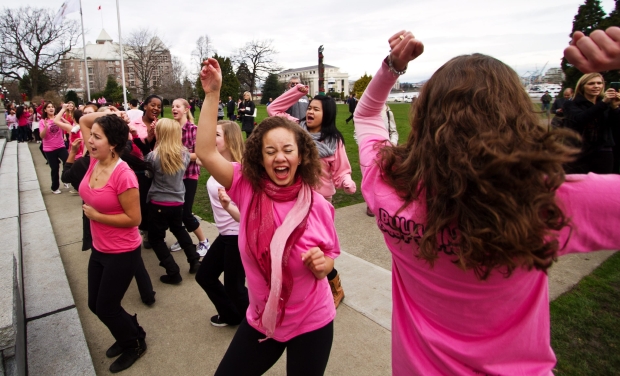 Reynolds Secondary School students including Kanika Jackson, centre, dance to Lady Gaga in a flash mob to raise awareness of Pink Shirt Day
Photograph by:
Darren Stone , timescolonist.com
Premier Christy Clark, MLAs and 600 public school students — all dressed in pink — formed an anti-bullying flash mob at the B.C. legislature this morning.
Liberal and NDP politicians joined the event along with students from Reynolds Secondary school, Arbutus Middle school and Cedar Hill Middle school.
The mob was held to promote Pink Shirt Day, which is scheduled for Wednesday.
We thought you might also be interested in..