Search underway for mountain biker lost in Mount Wells park
Mar 04 2012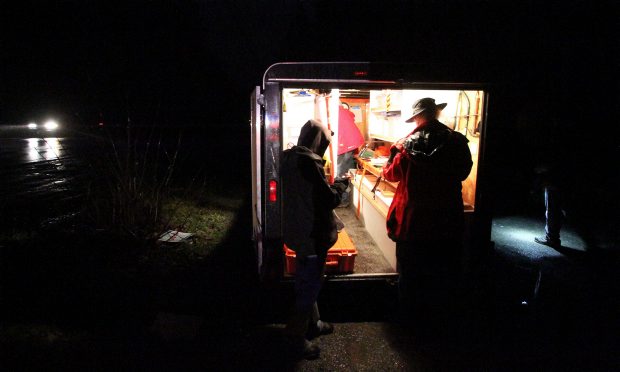 The Metchosin search-and-rescue team plots the search for a missing mountain biker along Sooke Road on Saturday.
Photograph by:
ADRIAN LAM, timescolonist.com, March 3, 2012
A search was underway Saturday night for a 21-year-old mountain biker who became lost exploring trails in Mount Wells Regional Park in Langford.
West Shore RCMP Staff Sgt. Scott Braes said the young man called his mother about 4 p.m. Saturday to let her know he was lost. She was telling him to stay put when his cellphone died. Police were informed at about 6 p.m.
Police do not believe he was in distress or injured when he phoned his mother.
"I guess there's a myriad of trails up there," said Braes. "But he's lost and it's dark and his cell phone has died."
Police have tried phoning him, texting him, even pinging his cellphone — which means locating the tower origin of the last signal the phone received.
"But the co-ordinates are taking us out into the strait," said Braes. "They're not as accurate as we'd like them to be."
Search crews used off-road quads in the area but hadn't found him. Initially, Langford fire and Metchosin fire were called out to help search. Around 9 p.m., search and rescue joined the search.
"I'm confident we'll find him," said Braes. "He may be a little cold. How long it's going to take depends on how far he's gone on his bicycle."
We thought you might also be interested in..