Office move brings Transit years ahead
Mar 04 2012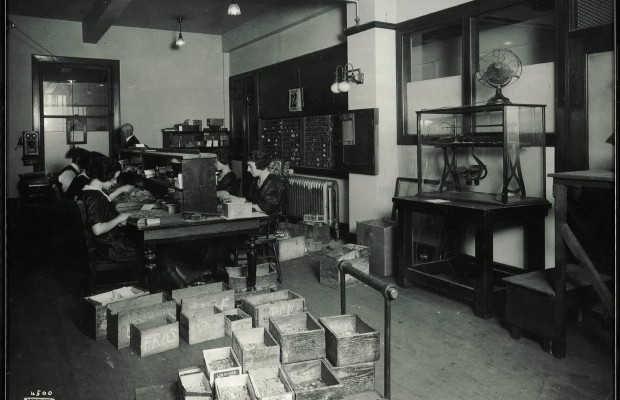 B.C. Transit photo circa 1949 - the peg board (located centre right beneath the wall calendar) is still used today.
Photograph by:
Supplied photo, B.C. Transit archives , timescolonist.com
B.C. Transit introduced some technological upgrades to its operations with its new communications centre in the West Shore.
With the change in location, staff will go from an old peg-board system from the 1940s to a modern computerized system, said Meribeth Burton, corporate spokeswoman for B.C. Transit.
About 30 employees, including transit supervisors, operations managers and dispatchers, will move from their Victoria offices and into the centre on Henry English Way in Langford.
Transit spent $600,000 for new equipment, software and work stations in an attempt to improve response times to issues such as broken down buses. Staff will be able to react immediately because everyone will be in one room.
The technology update alone is a significant step forward.
"We are essentially leaping six decades in a matter of weeks," Burton said.
The current space in Victoria was not conducive for an open communications concept, she said, and since the Henry English Way site already belongs to B.C. Transit, setting up the office was simple.
Transplanting staff means there will be a slight reduction in morning traffic coming out of the West Shore. Many of the staff now live and work in their own community.
"For some, it's going to be less of a commute and for others it will be more of a commute," Burton said.
"But anybody commuting from Victoria to Langford for work knows it's a much better [direction] to go."
Transit also has plans to install a GPS system for the entire fleet of about 338 buses, which would allow operations staff to know, in real time, where each bus is located on every route.
At peak times, about 178 buses and 40 HandyDART vans are operating.
dspalding@timescolonist.com
We thought you might also be interested in..