Education minister orders preparation of report cards; teachers' union balks
Mar 09 2012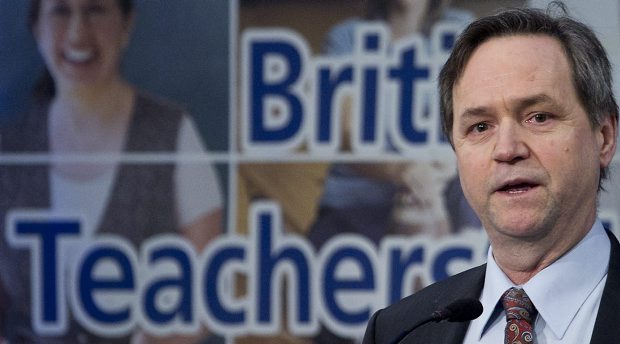 Education Minister George Abbott
Photograph by:
Adrian Lam , timescolonist.com (March 2011)
Public school students will get their first report cards of the year soon after they return from spring break later this month, B.C.'s education minister said Thursday.
In comments that drew a swift rebuttal from the B.C. Teachers' Federation, George Abbott said teachers would be instructed to prepare report cards when the province passes legislation putting an end to further labour disruptions.
The government has indicated it wants to pass Bill 22 by next week, though an amendment by the Opposition NDP Thursday could delay it for weeks.
"We will be encouraging schools, teachers, principals and vice-principals to make a priority — post-spring break and hopefully post-passage of Bill 22 — to getting report cards out to parents," Abbott said.
The report cards will describe students' progress for the entire year, he said.
Abbott said teachers have been recording marks and gathering material throughout the year so that they can eventually complete the reports, and that they will be obligated to do so.
But union president Susan Lambert said teachers would not produce retroactive report cards.
"What would be the point of a strike if you made up the work after the strike?" she said. "I mean, that would just undermine the entire effectiveness of your strike action, wouldn't it? That never happens."
The province's 41,000 teachers have been pressing their demands for a new contract since the start of the school year in September by refusing to write report cards, meet with administrators or supervise playgrounds.
Abbott said report cards would go out "once we return to normalcy" after spring break. Nearly half the province's 60 school districts begin a two-week spring break today. Most of the others begin a one- or two-week break on March 16.
Abbott brushed aside questions about whether his report card order would make teachers unhappy during a tense time in their relationship with government. He said report cards are the primary way for teachers to alert parents to problems in the classroom.
If teachers refuse to write the report cards, that would be a matter for the Labour Relations Board, he said.
Lambert, meanwhile, said the union has yet to decide to whether it will exercise its legal right to strike one day next week before Bill 22 passes. If the union decides to strike, it would have to serve 48 hours' notice.
She said the union has postponed a planned vote on its next course of action until its annual meeting, slated for March 17-20 in Vancouver.
Teachers have been without a collective agreement since last June. They want a 15 per cent wage increase over three years, improved benefits and the right to negotiate classroom conditions.
The B.C. government wants a deal within a net-zero mandate, which means the total cost of the contract has to remain the same and any wage increases would have to come from savings elsewhere in the contract.
rshaw@timescolonist.com
lkines@timescolonist.com
We thought you might also be interested in..