MLA accuses VIHA head of abusing authority
Mar 13 2012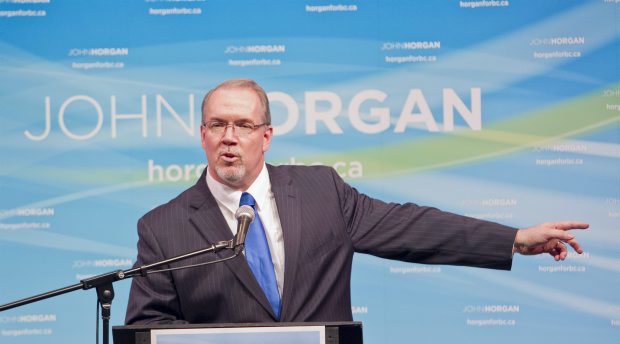 John Horgan: "Potential abuse of power."
Photograph by:
Debra Brash , Timescolonist.com
The head of the Vancouver Island Health Authority abused the authority of his office by lobbying to get his child into a Vancouver university, NDP MLA John Horgan says.
Horgan raised the issue in question period at the legislature Monday, asking Advanced Education Minister Naomi Yamamoto about Waldner's unsuccessful efforts to get his son into the University of British Columbia's medical school.
"Can she confirm that Howard Waldner, the CEO of Vancouver Island Health Authority, abused his power and tried to intervene in the admissions process on behalf of his son?" asked Horgan. Yamamoto took the question on notice to answer later.
Horgan told reporters later that it was "over the top" for Waldner to contact the dean of UBC's medical school, as well as ask Oak Bay-Gordon Head Liberal MLA and cabinet minister Ida Chong to write a letter to UBC on his family's behalf.
"I think that's a potential abuse of power and Mr. Waldner should have known that," said Horgan.
Horgan said he had two sons attend the University of Victoria and when parental involvement was appropriate, always insisted that his wife engage with university officials rather than him because of his position as the MLA for Juan de Fuca.
The revelation that Waldner attempted to influence UBC to get his son into the highly competitive medical school came as part of an internal memo obtained and reported on by the Vancouver Sun last week.
The memo said Waldner made calls to UBC and engaged Chong to advocate on the family's behalf, the Sun reported. Waldner's son didn't meet B.C. residency requirements and was denied acceptance, UBC said.
Chong has said she often writes letters on behalf of constituents and did not phone the dean.
Waldner was in Australia Monday and unavailable for comment.
rshaw@timescolonist.com
We thought you might also be interested in..