VIHA investigating CEO accused of abusing position
Mar 14 2012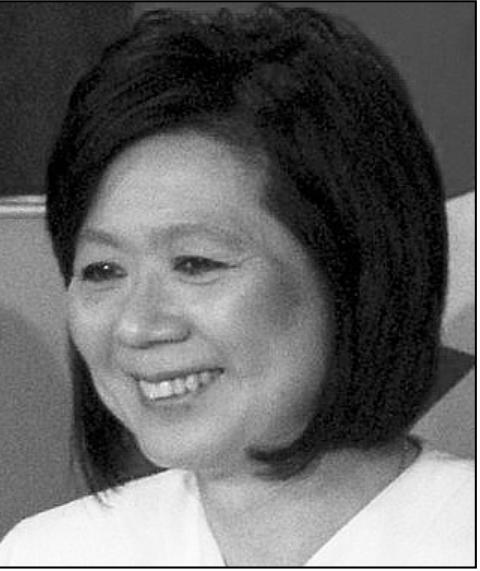 Ida Chong was minister of universities when she wrote to UBC on Howard Waldner's behalf.
Photograph by:
Adrian Lam, Times Colonist , Times Colonist
The chairman of the Vancouver Island Health Authority is looking into whether the organization's CEO abused his authority by lobbying to get his son into a Vancouver university.
"I've been contacted by the chair of the Vancouver Island Health Authority, who assures me he is taking steps to inquire just what took place," Health Minister Mike de Jong said Tuesday.
The move comes amid allegations from the Opposition NDP that VIHA CEO Howard Waldner abused the power of his office by lobbying to get his son into the University of British Columbia.
Waldner had Liberal cabinet minister Ida Chong write a letter to the dean of UBC's medical school in 2010, when his son was trying to gain admission through the highly competitive application process.
Ultimately, Waldner's son didn't meet B.C. residency requirements and wasn't accepted into the school.
Chong has publicly defended writing the letter on behalf of a constituent.
But Waldner doesn't live in Chong's Oak Bay-Gordon Head riding, property records show. He and his wife own three properties in the Victoria-Beacon Hill riding of NDP MLA Carole James, including a Rockland Avenue home assessed at $2.1 million in 2012.
"Oftentimes, we get people who come in our office who are just sort of on the fringe or border of my riding," Chong said Tuesday.
"Because I did believe he lived close by, right within our boundaries, I said I'd be happy to inquire on his behalf as to what the [university's] policy was."
James said Waldner never approached her constituency office.
Chong admitted she was the Minister of Science and Universities when she wrote to UBC.
"I could have been science and universities [minister] at the time, in 2010, but, as I say, I wrote [the letter] on MLA letterhead because he came in on that regard," Chong said.
She defended writing a letter to a university while being the minister in charge of universities, saying MLAs can't exclude themselves from providing a service when someone asks for help.
NDP critic John Horgan, who blasted Waldner in the legislature Monday for abuse of authority, said the fact Chong was in charge of universities at the time makes her involvement "absolutely inappropriate."
"When it's not your constituent, you know him to be a powerful individual in the community, and you do it anyway, I think that's a lapse of judgment by Ms. Chong, I really do," Horgan said.
The revelation that Waldner attempted to influence UBC on behalf of his son came as part of an internal memo reported on by the Vancouver Sun last week.
"Admission to the medical school at UBC is not tied to who you know," Advanced Education Minister Naomi Yamamoto told the legislature Tuesday. "It's not tied to who your family is. I'm confident that the integrity of the admissions process for UBC's medical school is intact."
Waldner was in Australia and unavailable for comment. VIHA board chairman Don Hubbard refused to comment.
rshaw@timescolonist.com
We thought you might also be interested in..