Victoria approves $15.8 million increase to Johnson Street Bridge project
Mar 16 2012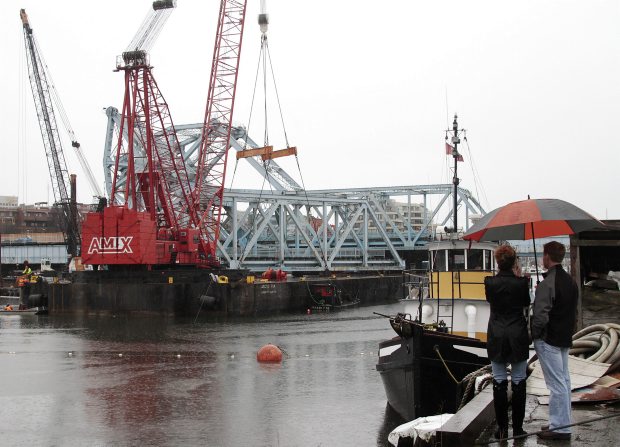 Johnson Street rail bridge comes down in Victoria.
Photograph by:
Lyle Stafford , timescolonist.com (Feb. 24, 2012)
Victoria councillors reluctantly decided to stay the course and approved a $15.8-million increase to the Johnson Street Bridge project — bringing the total cost of replacement to $92.8 million.
But council indicated it is not willing to entertain future cost increases and passed a motion saying it expects pre-qualified builders bidding on the project to suggest any design improvements necessary to keep the project on budget and on schedule.
"Once bitten, twice shy," said Mayor Dean Fortin.
Councillors will also be updated in June on any material changes to project scope, design or budget.
But not everyone was in favour. Coun. Ben Isitt urged his colleagues to vote against the increase and consider instead something "more off the shelf."
"It's questionable whether this city can even afford a $77-million bridge given other infrastructure priorities and social and environmental priorities. So I would think it's time for the city to opt for a simpler, more cost-effective bridge," Isitt said.
We thought you might also be interested in..