B.C. campers stake their ground
Mar 18 2012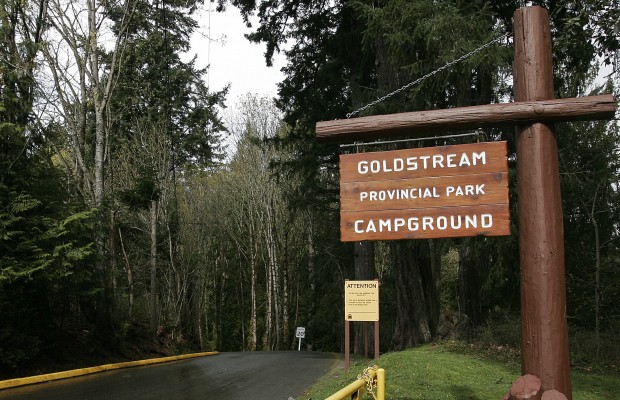 At Goldstream Provincial Park, 36 requests were made on opening day for reservations at the Discover Camping website Thursday. That's up from 21 in 2011.
Photograph by:
Adrian Lam , timescolonist.com
British Columbians are clamouring to hit the great outdoors in 2012, if the reservation numbers coming into B.C. Parks are any indication.
The provincial Discover Camping website opened for this year's reservations on Thursday. Environment Minister Terry Lake said Saturday that the opening day saw a 41 per cent increase in reservations over 2011.
In just the first hour, 2,100 reservations were tallied - close to 35 a minute. A total of 3,970 reservations were made on opening day, up substantially from last year's 2,815, with 90 per cent coming from inside B.C.
Most of the reservations have been made online.
This year, people are able to make three reservations in a single online session.
Reservations can be made a maximum of three months in advance.
After the first few days of reservations, Bear Creek near Kelowna and Porteau Cove near Squamish top the popularity list for camping areas in B.C. On Vancouver Island, the top reservationgetter is Rathtrevor Beach, followed by French Beach and Goldstream.
Figures from B.C. Parks put Rathtrevor at 242 reservations, up from 191 at this time in 2011, while French Beach is at 67 (up from 29 in 2011) and Goldstream is at 36 (up from 21 in 2011).
The Victoria Day long weekend in May is considered the unofficial start of camping season, although nature beckons many people long before that.
Tourism Victoria CEO Rob Gialloreto said one factor in the camping-reservation upswing could be that the public is getting accustomed to the rise in camping fees from a few years ago. The higher rates seem to have led to some "shortterm pain," which was coupled last year with some less-than-ideal camping weather, he said.
Gialloreto said the Island's natural beauty is a big part of the experience that visitors seek. He said research shows that Victoria is perceived as a place that offers an "escape" without having to travel too far afield.
"Certainly, part of that is the outdoor activities that we have, including parks and camping. I think they're going to have a good year," he said.
In general, Gialloreto said, tourism is expected to hold steady in 2012.
"Our tourism cycle is different than last year, but we think we'll end up in the same place. Overall, we had a strong first quarter and an up-and-down rest of the year [in 2011], and this year, we've had a weak first quarter but we expect to make that up in the summer months."
On the web: discovercamping.ca jwbell@timescolonist.com
We thought you might also be interested in..
Notice
: Undefined index: event in
/home/viccity/public_html/v2/content.php
on line
67