New councillors' campaigns in city surpass $26,000
Mar 21 2012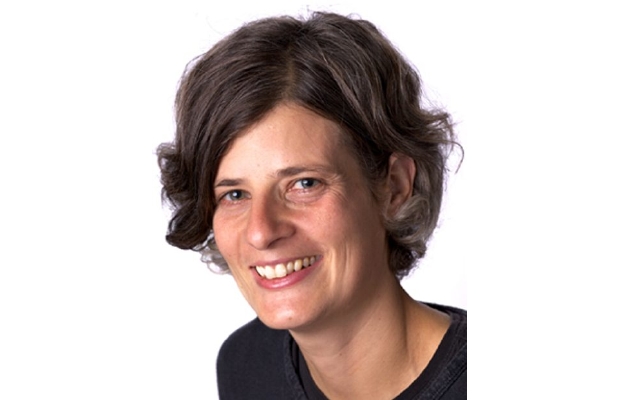 Lisa Helps
Photograph by:
Supplied photo , timescolonist.com
Victoria's newly elected councillors spent heavily to win their seats in the November civic election - raising eyebrows among some who worry that municipal politics is on the way to becoming a rich person's sport.
Councillors Shellie Gudgeon and Lisa Helps each spent more than $26,000 in their successful campaigns. Gudgeon lists expenditures of $28,028, including an $8,000 corporate contribution from her Il Terrazzo Ristorante and $1,096 out of her own pocket.
Helps lists expenses of $26,819, of which $15,650 came from three individuals, including a $10,000 donation from Marianne Unger, who runs a Victoria graphic design company.
The other newcomer, Coun. Ben Isitt, spent $15,579; public sector unions donated $5,500 of that total.
Both Gudgeon and Helps were out of the city Tuesday and unavailable for comment.
"Holy cow!" said defeated Coun. John Luton when told the numbers.
"I'm flabbergasted by that amount." Luton, who ran as part of Mayor Dean Fortin's Dean Team, listed expenses of $6,463. Luton said the spending speaks to the amount of support candidates have and their ability to raise funds, "but it's also a little worrisome that [for] people of lesser means that may want to run in the future, the bar is being set very high for the cost of running."
Coun. Chris Coleman, who spent $9,239 on his successful campaign, said higher spending has been the trend over the past decade and a half. "It is scary to people who want to turn their minds to running for office. It means you're suddenly looking at $20,000 to $30,000 as a financial baseline."
The spending by Gudgeon and Helps was not a record. In 2011, businessman Barry Hobbis spent $29,170 in his unsuccessful byelection campaign for a Victoria council seat. Hobbis lost to Coun. Marianne Alto, who spent $17,035.
Alto was re-elected in November with expenses of $10,358.
Spending by other incumbent Victoria councillors ranged from $10,776 for Coun. Charlayne Thornton-Joe to $4,335 for Coun.
Pam Madoff.
The mayors of Saanich and Victoria ran the most expensive campaigns of their careers, disclosure documents show.
Victoria Mayor Dean Fortin spent $76,721 compared with $14,323 for his main rival, Paul Brown.
Saanich Mayor Frank Leonard spent $62,061, versus opponent David Cubberley's $46,252. The most Leonard haD spent in previous campaigns was about $20,000 in 1996, during his first bid for mayor. He spent about $10,000 in the last campaign.
Leonard and Cubberley drew thousands of dollars in donations from individuals and larger contributions from groups. Leonard's largest donation, $4,546, came from the company that runs the Golden Gate Restaurant in downtown Victoria. Cubberley's largest donation was from the United Steelworkers, who gave $3,296.
Spending by council candidates in Saanich ranged from a low of $5.59 by Ingrid Ip (who was not elected) to a high of $14,623 by incumbent Vicki Sanders.
Spending does not guarantee victory. In Oak Bay, mayoral candidate Hazel Braithwaite listed expenses of $21,437, but lost the mayor's job to Nils Jensen, who spent $12,254.
In Central Saanich, sitting councillor Alastair Bryson and former councillor Chris Graham faced off for the mayor's chair.
Bryson, who won, spent $79. Graham spent $3,084.
"I was offered some significant campaign donations, but I declined them because the $79.41 was as much as I wanted to spend and I was able to afford that myself," Bryson said.
Colwood Coun. Shari Lukens stands out in the West Shore as a big spender at $14,037. "If I'm going to do it, I'm going to do it right," she said of the money.
Sooke Mayor Wendal Milne spent $12,615 on his campaign while opponent David Bennett spent $6,540.
Langford did not provide disclosure statements on Tuesday.
There are no set limits for spending in municipal elections.
Campaign expenses for Greater Victoria candidates in the November 2011 civic election ranged from $0 to $76,721.90.
An asterisk (*) indicates that the person was elected.
SAANICH
Mayor
*Frank Leonard: $62,061.40
David Cubberley: $46,252.58
David Shebib: $0
Council
*Susan Brice: $10,457.28
*Judy Brownoff: $10,925.64
*Vic Derman: $8,016.97
*Paul Gerrard: $10,184.79
Ingrid Ip: $5.59
Jesse McClinton: $807.52
*Dean Murdock: $11,337.83
*Vicki Sanders: $14,623.26
*Nichola Wade: $9,413.03
*Leif Wergeland: $10,188.92
*Robert Wickson: $13,082.67
Harald Wolf: $456.15
VICTORIA
Mayor
Paul Brown: $14,323.64
Steve Filipovic: $3,060.36
*Dean Fortin: $76,721.90
David Shebib: 0
Council
*Marianne Alto: $10,358
Saul Anderson: 0
*Chris Coleman: $9,239
*Shellie Gudgeon: $28,028.36
Aaron Hall: $511.29
*Lisa Helps: $26,819.08
Rose Henry: $546.46
Lynn Hunter: $4,598.51
*Ben Isitt: $15,579.65
Suhki Lalli: $2,564
Philippe Lucas: $9,674.37
John Luton: $6,463.40
*Pam Madoff: $4,335
Sean Murray: $195.69
*Charlayne Thornton-Joe: $10,776.52
John C. Turner: $317.94
Jon Valentine: $35
*Geoff Young: $9,107.10 Robin Kimpton did not file.
Linda McGrew's expenses were incomplete.
ESQUIMALT
Mayor
*Barb Desjardins (acclaimed): $4,545
Councillor
*Meagan Brame: $1,383.30
*David Hodgins: $1,858.38
*Lynda Hundleby: $3,495.87
*Robert McKie: $1,708.62
*Tim Morrison: $2,881.05
*David Schinbein: $380.80
Sandra Dixon: $55
Josh Steffler: $50
OAK BAY
Mayor
Hazel Braithwaite: $21,437.13
*Nils Jensen: $12,254.05 Council
Corey Burger: $1,240.53
William Carver: $912.54
*Pamela Copley: $2,981.53
*Cairine Green: $4,453.33
Gregory Hartnell: 0
*John Herbert: $1,966.09
*Michelle Kirby: $3,500.08
Colleen Kirkpatrick: $987.19
*Kevin Murdoch: $5,921.22
*Tara Ney: $1,664
Susan Wood: $0
CENTRAL SAANICH
Mayor
*Alastair Bryson: $79.41
Christopher Graham: $3,084.08
Council
*John Garrison: $2,011.26
*Carl Jensen: $3,078.11
*Zeb King: $9,206.42
Susan Mason: $1,554.72
James McNulty: $2,686.50
*Adam Olsen: $3,274.08
*Cathie Ounsted: $11,410.88
*Terry Siklenka: $5,570.46
Wayne Spencer: $657.29
Robert Thompson: $2,596.43
Ryan Windsor: $2,513.99
SOOKE
Mayor
David Bennett: $6,540
*Wendal Milne: $12,615
Council
Sheila Beech: $1,062
*Bev Berger: $469
Ron Dumont: $1,738.02
*Herb Haldane: $514
*Rick Kasper: $3,611.35
Terrance Martin: $1,000
James A Mitchell: $3,328.99
Moonfist-Myke Colbert: $962.12
*Kevin Pearson: $573
*Kerrie Reay: $2,037.79
Shauna Salsman: $200
*Maya Tait: $1,485.16
COLWOOD
Mayor
Jason Nault: $915.11
Brian Tucknott: $8,215.67
*Carol Hamilton: $4,522.98
Council
Ernie Robertson: $1,513.15
*Teresa Harvey: $1,516.95
*Judith Cullington: $4,465.78
Richard Mckay: $3,840.83
*Cynthia Day: $756.56
*Gordie Logan: $2,875.77
*Shari Lukens: 14,037.39
*Rob Martin: $3,152.18
Duane MacNeill: $2,560.42
William Wagner: $3,826.98
VIEW ROYAL
Mayor
Barbara Bishop Fetherstonhaugh: $1,903.90
Andrew Britton: $5,744.08
*Graham Hill: $6,173.90
Council
*Ron Mattson: $761.28
*Heidi Rast: $1,444.58
*John Rogers: $2,284.91
Frank Rudge: $5,207.57
*David Screech: $1,313.59
Brian Waters: $1,089.87
METCHOSIN
Mayor
*John Ranns: $1,122.75
Edward John Cooper: $892.54
Council
Kyara Kahakauwila: $1,655.33
*Larry Tremblay: $3,373.12
*Josephine Mitchell: $652.36
*Bob Gramigna: $494.48
Dani Horgan: $0
Terrence Blair Wilson: $581.63
Karen Eleanor Watson: $468.06
*Moralea Milne: $537.66
Langford did not provide its disclosure statements.
The council in Highlands was acclaimed and as a result had no expenses.
bcleverley@timescolonist.com
kwestad@timescolonist.com
We thought you might also be interested in..