Precautions urged for businesses as police report spike in break-ins
Mar 22 2012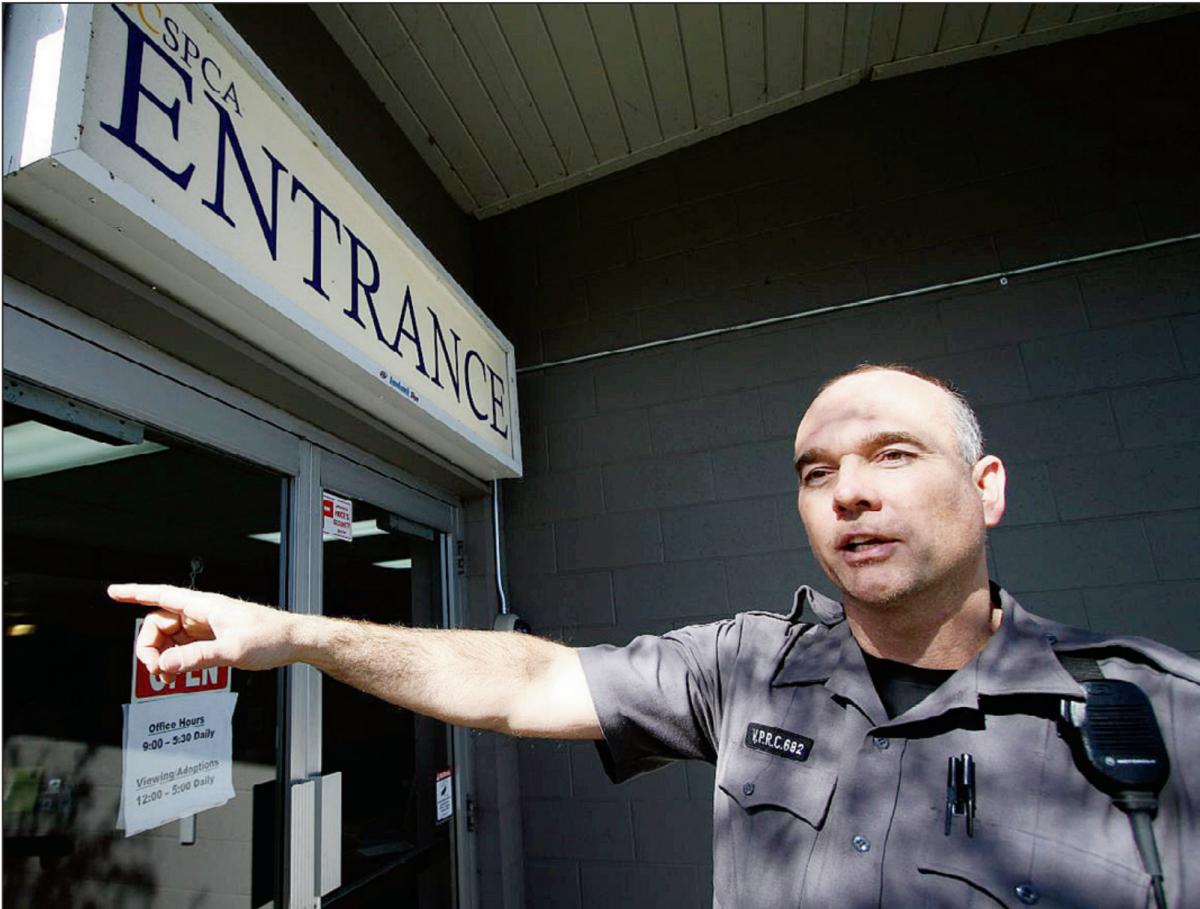 Reserve Const. Roger Adolf talks about how to safeguard against break-ins. The SPCA has installed 28 cameras around its building, which is well-lit and has no shrubs to hide behind.
Photograph by:
Adrian Lam, Times Colonist , Times Colonist
Burglars are aggressively targeting Victoria businesses, with police reporting a 28 per cent spike in break-ins to premises in the first three months of the year.
There have been 54 commercial break-ins since Jan. 1, up from 42 in the same period last year.
In the last month alone, Victoria officers have responded to 24 break-ins, mostly small shops which typically have a lower security budget than larger companies.
On Wednesday, the police department said it is important for businesses to make themselves as unattractive as possible to thieves.
Standing outside the Victoria SPCA on Napier Lane, reserve Const. Roger Adolf said the animal shelter has gone out of its way to prevent break-ins.
The complex, located in the Burnside-Gorge area, which is plagued with break and enters to cars, has installed 28 cameras inside and outside the building. Some are highly visible to act as a deterrent, others are covert to catch burglars in the act.
The SPCA building is well-lit and has no shrubs or low trees for burglars to hide behind, Adolf said.
While it might seem odd for an animal shelter to have such stringent security, SPCA staff say it is not uncommon for pet owners who have had animals seized to break in to retrieve them. The kennels that hold seized animals have extra security.
Derek Sanderson of Island IT, the company that installed the surveillance cameras at the SPCA, said high-quality cameras typically cost about $1,000 each.
Reserve constables will do free security assessments for businesses and homeowners to advise people on how to make their property safer, Adolf said.
The investment in security equipment far outweighs the property damage and theft of valuables after a break-in, he added.
kderosa@timescolonist.com
We thought you might also be interested in..