Small-car parking spots could see growth spurt
Mar 23 2012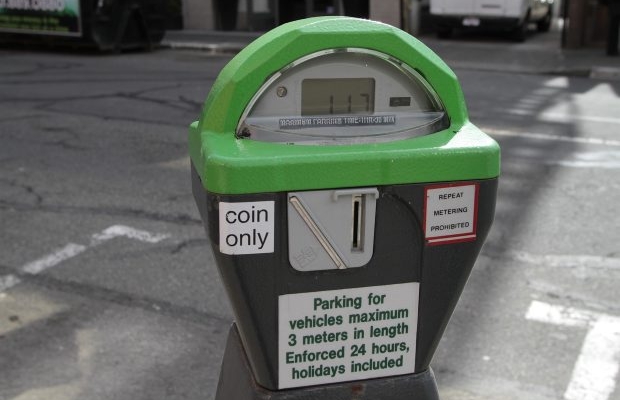 Victoria is considering an increase to the size of its micro parking spots to allow more types of cars to use them.
Photograph by:
Lyle Stafford , timescolonist.com (March 2012)
Smart parking in Victoria is about to become a little more inclusive.
Victoria's environment and infrastructure committee is recommending city council increase the size of its 25 micro parking spots to 3.5 metres in length from 3.0 metres in order to make room for a few more fuel-efficient vehicles.
The city introduced the smaller spots - complete with green parking meter heads - back in 2006, carving them out of underused space on the heels of some downtown streets where there wasn't enough room for a full-size parking stall.
The mini spaces were designed for use by small vehicles, motorcycles and scooters. The reality was only two models of cars - Smart cars and older Mini classics - could fit in the spaces, said Dwayne Kalynchuk, city director of engineering.
The larger spots should be able to accommodate the new Fiat 500 and the Scion iQ as well.
Kalynchuk said there will probably be a bit of a learning curve for some as people try to fit regular compact cars into the small spaces.
"I know, in terms of parking enforcement, there's a concern there may be more confusion out there about what's a three-metre car compared to a three and a half. We're going to look at that and see if we can clarify that," he told members of the committee Thursday.
We thought you might also be interested in..