It could take weeks to determine why Saanich sewage pipe burst
Mar 24 2012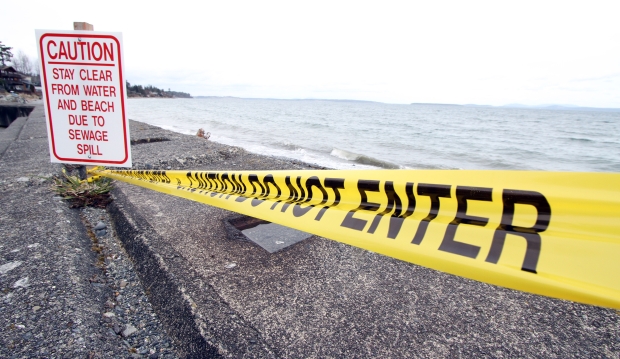 A sewage spill has forced the closing of Cordova Bay beach.
Photograph by:
Bruce Stotesbury , timescolonist.com March 2012
It will likely be weeks before Saanich is able to determine why a pressurized sewage pipe burst at a Cordova Bay pump station.
"If we find something obvious, it could be relatively quick - a matter of weeks," said Colin Doyle, Saanich's director of engineering. "If it is not obvious, we could get into a more complex and time-consuming investigation involving material testing and perhaps cutting out additional sections of the pipe for pressure testing."
About 30,000 litres of sewage leaked out of the pipe Wednesday. The leak occured at the southeast corner of Haliburton Road and Lochside Drive and much of the sewage ended up in storm drains, travelling to the beach below, which remains closed.
Some residents have suggested Saanich municipal crews working on a nearby sidewalk could have caused the break.
"The sidewalk work is about 80 or 90 metres away and would not impact or effect the sewer main in the vicinity of the break at all," Doyle said.
We thought you might also be interested in..