Japanese fishing boat lost in tsunami spotted west of Haida Gwaii
Mar 24 2012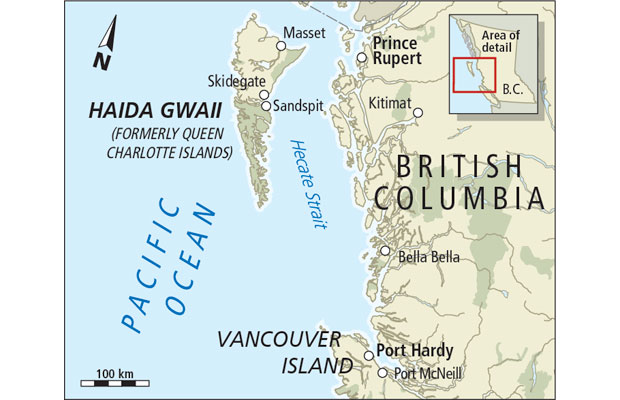 Japanese fishing boat spotted off Haida Gwaii
Photograph by:
timescolonist.com , .
A 60-metre Japanese fishboat — the first large piece of debris to hit North America from an earthquake and tsunami in Japan a year ago — has been spotted in the ocean west of Haida Gwaii.
The abandoned squid boat was found earlier this week by an aircraft on a routine surveillance patrol for the Fisheries and Defence departments. It's drifting right-side-up about 140 nautical miles from Cape Saint James on the southern tip of Haida Gwaii, formerly known as the Queen Charlotte Islands.
"We don't know the name of the boat but we used its registration number to trace it back to [Japan]," said Jeff Olsson, marine controller at the Joint Rescue Co-ordination Centre in Victoria.
The owner confirmed nobody was believed to be on the ship when it was dragged out to sea. The vessel is one of several Japanese ships being tracked by authorities.
On March 11, 2011, an earthquake struck off the coast of Japan, generating a large tsunami with 40-metre waves. The sea flooded 10 kilometres inland and carried up to 25 million tonnes of homes, ships and vehicles out to sea.
The Japanese government is working with its North American counterparts to return traceable items that wash ashore to their owners in Japan.
We thought you might also be interested in..