Langford mayor aims to keep growth going
Mar 25 2012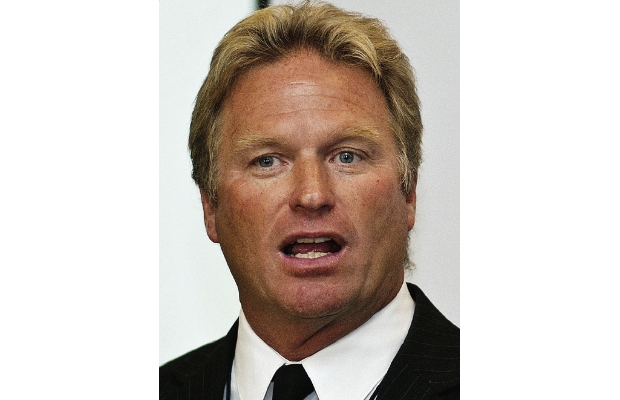 Stew Young: "Langford is evolving. We want people to invest."
Photograph by:
Adrian Lam , timescolonist.com
The City of Langford is determined to continue its ascent from Dogpatch to development hub by making the municipality the cheapest place to build in the region.
Mayor Stew Young said he wants the community - which has the highest proportion of young families in Greater Victoria - to be an affordable place to live, with high-paying jobs, a vibrant entertainment district and recreation options.
Young outlined his vision Saturday at an economic forum at Bear Mountain Resort and Spa, one of the developments that put Langford on the map in the past decade.
"Langford is evolving. We want people to invest here," Young told a crowd of about 100 people.
"We're open for business."
The municipality is looking to attract more technology companies, as well as businesses that will support the thousands of jobs created by the $8-billion shipbuilding contract awarded to Seaspan, he said.
The community has had minimal tax increases in the past 20 years, giving it one of the lowest tax rates in the region. Langford charges the lowest amount for building-permit fees, and Young plans to slash development fees by 25 per cent, making it one of the cheapest municipalities in the region in which to invest.
The city has even released a How-To investment guide that includes checklists for developers, business permits and charts on rezoning applications in the hopes of making an often-convoluted bureaucratic process easier.
It's all part of the businessfriendly council's five-year plan to encourage growth at the same pace seen in the past five years.
In that time, five communities in the West Shore accounted for 75 per cent of all population growth in metropolitan Victoria. None grew as fast as Langford, which had its population jump 30 per cent to 29,228, making it the fastest-growing city in B.C.
The city's strategy is one espoused by Avi Friedman, an expert in innovative planning from McGill University's school of architecture, who says the most important thing communities can do to encourage growth is make it easy to invest.
"With imagination, with good management, with good ideas, you turn a place that was dormant into a flourishing place," said Friedman, who gave the economic forum's keynote address.
When Langford was incorporated in 1992, the unemployment rate was 25 per cent, there were no street lights or sidewalks and the roads were pocked with potholes. Unemployment in the city is now at two to three per cent, Young said.
"We pushed and pushed, because we were at the bottom before," Young said.
Over the past two decades, Langford has approved several key developments, including Bear Mountain, West Hills, Eagle Ridge and Kettle Creek Station. Most of the residential developments have long-term roll outs, with some of them planning hundreds of new homes over the next five years. A massive aquatic centre run by the YM-YWCA is also planned for City Centre Park at Westhills.
The city has created a downtown core bounded by the TransCanada Highway, Langford Parkway, Veterans Memorial Parkway and Jacklin Road, and in the past five years, growth has come in the form of infill in these areas, said Matthew Baldwin, the city's planning director.
The growth has not been without controversy, however, with First Nations and environmental groups vehemently opposing the Bear Mountain development and the Spencer Road interchange.
Young says there has been a healthy balance in building developments while maintaining parks and bike trails and respecting the natural habitat, a view echoed by Friedman.
"It's not only business-minded and forgetting the environment," Friedman said. "It's a very good balance here."
kderosa@timescolonist.com dspalding@timescolonist.com
We thought you might also be interested in..