Government should rethink marijuana laws, health officer says
Mar 28 2012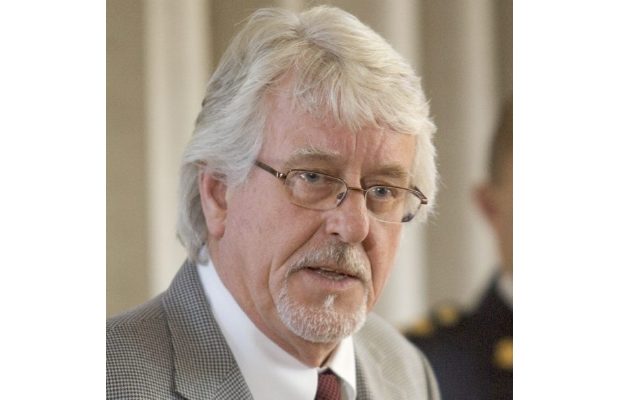 B.C. chief medical health officer Dr. Perry Kendall: approach isn't working.
Photograph by:
Darren Stone , timescolonist.com (2007)
B.C.'s chief medical health officer is calling on the federal government to evaluate its marijuana laws, including penalties, regulation and taxation, as a way to improve community health and safety in Canada.
Dr. Perry Kendall and his Nova Scotia counterpart, Dr. Robert Strang, hope the Canadian government will reconsider elements of the omnibus crime bill, particularly sections that call for mandatory minimum sentences for those running afoul of drug laws.
Kendall and Strang have co-written a paper on improving public health and safety through evidencebased policies on illicit drugs, published today in Open Medicine, an international peer-reviewed journal.
"Let's have an informed conversation about drug policy, looking at successes and failures of the past," Kendall said Tuesday. "If we're reducing substance abuse, reducing the harm from substance abuse, how do we best go about it?"
The prevailing attitude has been to criminalize the drug's sale and use, but that puts the $7-billion marijuana market into the hands of gangs, Kendall said.
"It doesn't seem to have reduced access to cannabis on the streets in any way that I can see," he said. "It's available to anybody who knows where to look for it. We have successfully flooded the market with cannabis through our attempts at prohibiting it."
Polls indicate that most B.C. residents support the decriminalization and regulation of marijuana, Kendall said. While the Canadian government is mulling the introduction of mandatory minimum sentences for offenders, the U.S. has moved away from that model due to prisons overcrowded with non-violent, drug-related offenders.
"The money spent on further incarceration would be better spent upstream trying to create healthier kids who are less vulnerable to the dangers of any substances, whether it's alcohol or cannabis," Kendall said.
Kendall says research continues to support the idea of incorporating scientific evidence into illicit-drug policies. The approach is also backed by the Vienna Declaration, which was conceived by a team of experts and lauded at the 2010 International AIDS Conference.
Kendall said he's "not particularly optimistic" the Canadian government will back down from its drug-enforcement policy.
A spokeswoman for federal Justice Minister Rob Nicholson said Tuesday the government is targeting drug traffickers, not substance-abuse victims or experimenting teenagers.
"The kinds of offenders we are targeting are those who are involved in exploiting the addictions of others for personal profit," said Julie Di Mambro in an email.
Six drug-treatment courts will receive $3.6 million a year, she said. "By helping offenders overcome their addictions and improve their social stability, we are reducing crimes across Canada," Di Mambro said.
smcculloch@timescolonist.com
We thought you might also be interested in..