Stage experience puts speller at ease
Mar 28 2012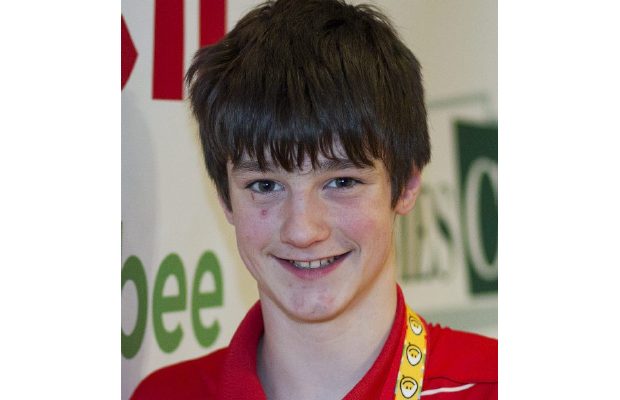 David Underhill is competing in the national spelling bee finals this week.
Photograph by:
Adrian Lam , timescolonist.com
David Underhill could have a little edge on the competition today in Toronto.
The 13-year-old eighth grader from Cedar Hill Middle School, one of 21 regional winners taking part in the national finals of the Postmedia Canspell Spelling Bee, is a budding actor - and probably the least likely of the bunch to get stage fright.
"I think, in that regard, I might have a bit of an advantage over some of the other kids who are more nervous on stage, just because I have been on stage before and I'm relatively calm under the lights," David said Tuesday.
He has performed for local theatre companies, and recently played Oberon in Kaleidoscope Theatre's production of A Midsummer Night's Dream. But that doesn't mean he'll have ice water in his veins for the spelling bee.
"It's kind of impossible to do it without a few nerves, but I am really looking forward to it. I think it's going to be fun."
The final is taking place at the Canadian Broadcasting Centre, where it will be taped before a live audience. It will be presented in a game-show format called Spelling Night in Canada and broadcast on CBC at 7 p.m. Sunday. The preliminary rounds will be webcast today on cbc.ca at 10 a.m.
The top three finalists will go on to compete in the Scripps Bee in Washington, D.C., in June.
David said he's facing a tough field in Toronto.
"There's kids here who have gone to nationals two or even three times before this. It's kind of an unknown competitive world, the spelling world."
David said that being part of the spelling bee means his two-week spring break has been extended for a few more days. He said he did some studying to prepare during his time off, and has also fit in some "last-minute cramming."
He said he has enjoyed being part of the spelling bee, which ties in with having English as his favourite subject. "I enjoy the rules that go into language."
jwbell@timescolonist.com
We thought you might also be interested in..