New concrete safety barriers coming for Malahat highway
Mar 29 2012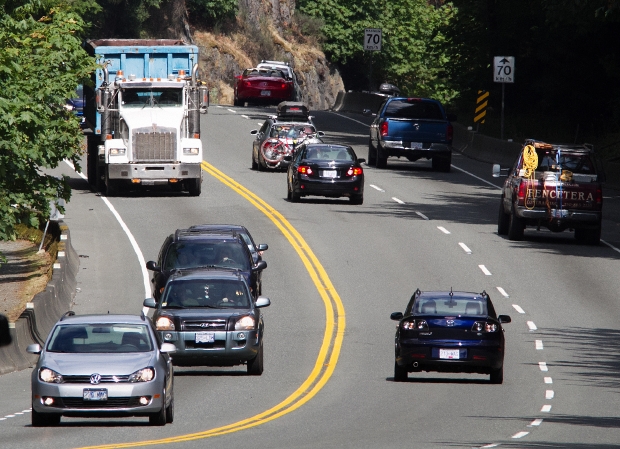 There have been calls for years to install concrete barriers on the Malahat to separate traffic travelling in opposite directions.
Photograph by:
File photo, timescolonist.com
The B.C. government is set to announce funding for new concrete barriers on the Malahat highway on Friday.
Transportation Minister Blair Lekstrom will announce the new money at a press conference at the legislature, after the completion of a five-month safety study on the roadway.
Improvements are expected to focus on additional concrete barriers that run down the centre of the road, something safety advocates have called for after a series of fatal head-on crashes.
And the announcement is also expected to include safety upgrades to intersections that lead on and off the highway, including the Shawnigan Lake turnoff.
The government says it has spent $9.7 million on Malahat upgrades since 2001. The twisty, turny, stretch of highway links Greater Victoria to the rest of Vancouver Island.
There have been approximately 14 fatal crashes on the roadway since 2000, though the government has said Malahat has a lower crash rate than similar B.C. highways.
Lekstrom has previously said that highway is not wide enough on certain stretches to accommodate the addition of concrete medians down the entire roadway.
rshaw@timescolonist.com
We thought you might also be interested in..