California man arrested in Victoria for possession of child pornography
Mar 29 2012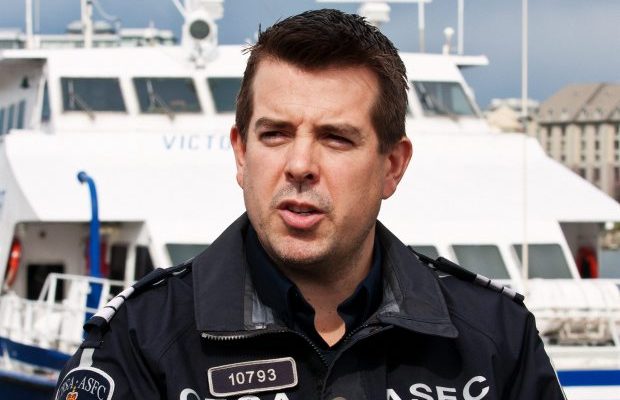 CBSA acting chief Sean Ward talks about the arrest of a California man on the Victoria Clipper Monday for child pornography.
Photograph by:
Darren Stone, timescolonist.com (March 2012)
A California man arriving in Victoria on the Clipper ferry Monday was arrested and charged for possession of child pornography.
Benjamin Luber, a 25-year-old man from La Jolla, Calif., was questioned by guards from the Canadian Border Services Agency, who found suspected child pornography on his computer.
Victoria police were contacted and arrested Luber. Major-crime detectives took over the child porn investigation, seizing Luber's laptop, iPod, cellphone and digital camera for forensic investigation.
The department's special victims unit is also working with the U.S. Internet child-exploitation unit.
Investigators did not say why Luber was coming to Victoria on the ferry from Seattle. Luber has left Canada until his future court date.
We thought you might also be interested in..