Public-sector talks fail, strike vote looms for 25,000
Mar 31 2012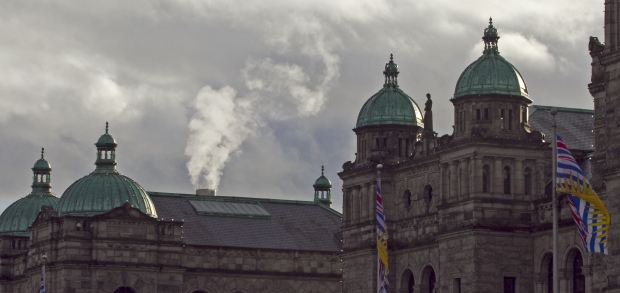 Labour contract talks have broken down between the B.C. government and the B.C. Government and Service Employees' Union.
Photograph by:
File photo , timescolonist.com
About 25,000 public-sector workers whose jobs range from hospital and prison duties to running government liquor stores will be taking a strike vote in April.
The announcement of the vote was made Friday by Darryl Walker, president of the B.C. Government and Service Employees' Union, who said contract talks with the provincial government have broken down after three months.
The current contract expires today, he said.
"We will be meeting with and talking to our members in early April," Walker said at news conference. "And we will be conducting a strike vote in the latter part of April with the expected results in early May."
The BCGEU, which oversees close to 65,000 workers, has not gone on strike since 1988.
B.C. Finance Minister Kevin Falcon issued a statement expressing disappoint that negotiations had broken down.
"I understood that progress was being made, but it is the union's right to take a strike vote," Falcon said. "It is our hope that the parties will come back to the table to negotiate a new collective agreement for the public service. I still believe a negotiated settlement is possible.
"This is not a net-zero mandate," he said. "And the government has worked hard to find savings within the 2012 Co-operative Gains Mandate that could be used for modest wage increases for our public-service employees."
Falcon said the mandate "allows for cost savings found outside of the collective agreement, and these can be used for increases or improvements to the agreements."
Walker said the union has made viable proposals related to co-operative gains that would make the government a lot of money, but has been turned down.
"We believe that one alone, the opening of liquor stores on Sunday, would probably give revenues in excess of $120 million annually.
"We've also talked about having sheriffs taking more responsibility for the roads and have [fewer] police having to deal with traffic issues."
Walker said the union has previously negotiated under terms of the government's "net-zero" mandate which does not allow for an increase in the cost of a contract.
"Our members have not had a pay increase in three years," Walker said.
"Our last increase was April of 2009."
So far, the government has offered 11⁄2 per cent a year over two years, while the BCGEU is seeking an annual increase equal to the national cost-of-living rate plus one per cent, also over two years.
The cost-of-living rate is currently three per cent.
Walker said union members have seen the spending power of their wages drop five per cent in the past three years.
"We're hearing from our members loud and clear, it's time that we start trying to recover some of that."
He said the union is well-aware of the tough economic times in the province, but members have done their part.
"If the government had been prepared to come to the table with proposals that were fair and reasonable, we could have reached an agreement."
jwbell@timescolonist.com
We thought you might also be interested in..