Parade marks 150 years
Apr 01 2012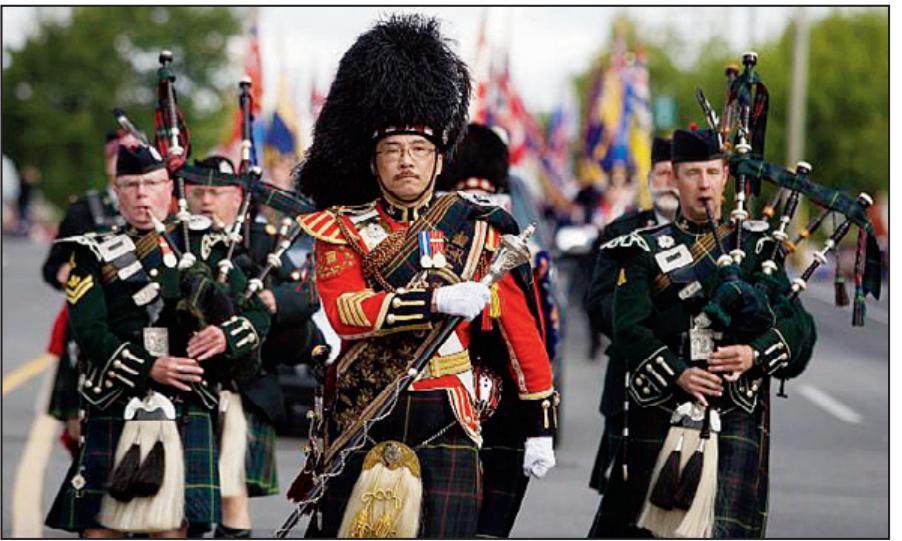 The Canadian Scottish Regiment Pipes and Drums band marches down Douglas Street. Entries for this year are due April 5.
Photograph by:
Bruce Stotesbury, Times Colonist , Times Colonist
The Island Farms Victoria Day Parade is always a crowd-pleasing event, but this year's spectacle takes on added significance with 2012 being the city's 150th anniversary.
"A lot of people who have talked to me say they're having special entries because of the big city celebration," said long-time parade chairman Ron Butlin, noting that the best period costume will win a $500 prize.
The last two parades have each had 142 entries, and Butlin is urging people to get their entries in for this year's 114th annual procession by the deadline on April 5.
The deadline has been set to allow enough time to organize the floats, marching bands, clowns and all the rest of the entries. The parade will follow the traditional route from the Mayfair Shopping Centre's parking lot to Belleville Street.
Butlin has plenty of entry forms circulating around the region, but wants to get the sign-up process moving more quickly.
Already in place are the band entries, including 18 from the United States. Local bands from Reynolds, Lambrick Park and Spectrum high schools are entered.
Parade day is May 21. To enter, contact the Greater Victoria Festival Society at 250-382-3111. jwbell@timescolonist.com
We thought you might also be interested in..