Craigflower Bridge replacement delayed
Apr 03 2012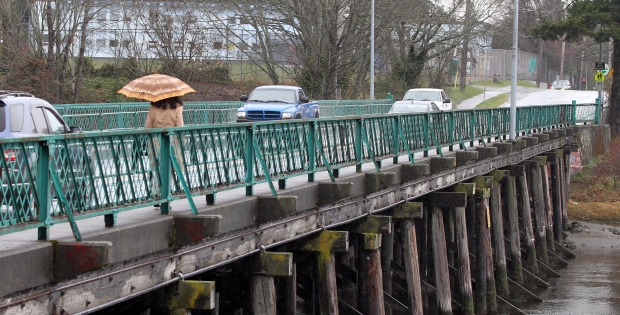 Work on replacing the Craigflower Bridge has been delayed to January 2013 or June 2013
Photograph by:
Bruce Stotesbury , timescolonist.com
The Craigflower Bridge replacement has been delayed by either six months or a year, because permits for the required environmental and archeological assessment won't be done in time for the initial June start date.
The project team is looking at a new start date of either January 2013 or June 2013.
"Both of these are designed to limit the effect of the project on the surrounding neighbours and businesses," says a press release from Saanich and View Royal, the two municipalities dealing with the replacement.
If construction starts in January, construction would go on until July. The second option of starting in June would allow construction during the next available fisheries window.
The municipalities will contact stakeholder groups to determine the best construction period. The chosen timeline will be announced by August. For more information on the project, see www.saanich.ca
We thought you might also be interested in..