Firefighters to retool keys policy
Apr 05 2012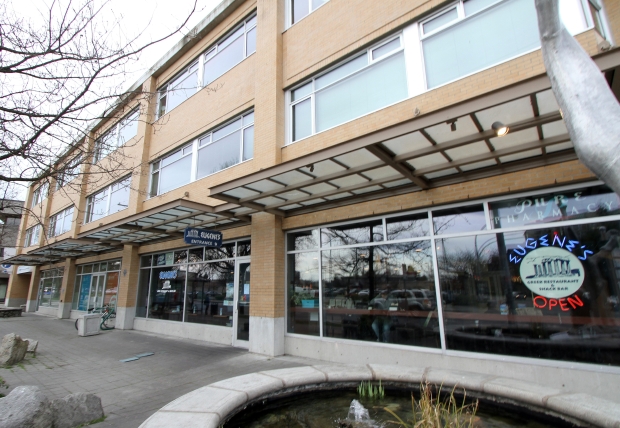 The lock box of the building at 1990 Fort St. contained a key fob that allowed a thief access to the entire building
Photograph by:
Bruce Stotesbury, timescolonist.com
The Victoria Fire Department is reassessing its policy on master keys after one went missing and was used in break-ins across the city.
The 25 master keys give access to 530 buildings in the city in case of emergency. The department is talking about whether it needs that many keys and whether they can be kept in more secure locations at fire stations, said Fire Chief Jeff Lambert.
"We've done a complete review of our policy with the handling, security and placement of the keys, and we're revamping that to make it better," Lambert said. The fire department management and inspectors who carry keys must keep them on their person at all times and not leave them unattended in their vehicles, he said.
Keys should also be accounted for daily and a missing key should be reported immediately, he said.
Police are still trying to determine how the thief or thieves got the master key, since the fire department has accounted for all of its active keys.
Lambert speculated that one of the 12 surplus keys that were supposed to be destroyed ended up in the wrong hands. The keys are said to be hard to duplicate.
The fire and police departments were working together Wednesday after a breakdown in communication a day earlier, when the fire department did not inform police that it had found a master key they initially thought was missing.
"We're trying to be as open and transparent with them as we can so we can get to the bottom of the issue," Lambert said. "Yes, there was conflicting information, and it was hard, because we definitely wanted to do the right thing and make sure the public got the right information. Moving forward, it's just a heads up that we need to do things better."
All 530 buildings with lock boxes that can be opened by the master key were re-keyed as of Tuesday night, Lambert said. Three of those buildings were federal government buildings, including the Tax Services Office on Vancouver Street.
Victoria police have not said how many buildings were broken into using the master key, but they said it is partially to blame for a 28 per cent spike in commercial break-ins since January.
Police spokesman Const. Mike Russell said almost a dozen investigators are collecting evidence and identifying which buildings were entered without force.
A medical building at 1990 Fort St. was entered Saturday night. Using the master key, the thief opened a lock box, which contained a key fob that allowed access to the entire building. Cash, surgical equipment, two laptops and 11 computer hard drives containing patient information were stolen.
A mixed commercial and residential building at 1831 Oak Bay Ave. had two lock boxes broken into Saturday night. In that case, the thief cut out the lock box instead of using the master key.
A 40-year-old suspect is being held in custody on unrelated warrants. Police believe there might be other people involved. They're also trying to recover stolen items.
kderosa@timecolonist.com
We thought you might also be interested in..