Union confirms Camosun's learning skills program up for cuts
Apr 06 2012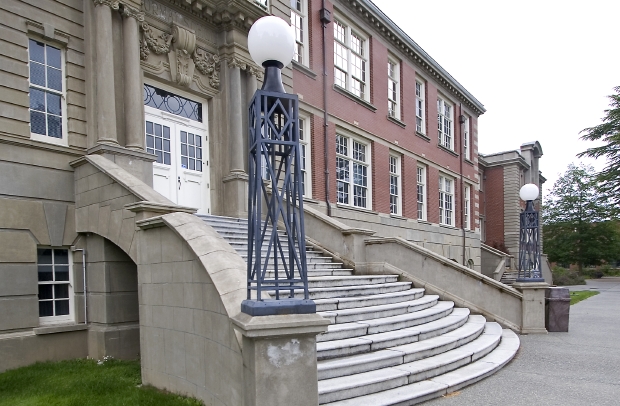 Camosun College expects to meet part of its staff cutting target through attrition.
Photograph by:
Darren Stone , timescolonist.com
The details of job and program cuts at Camosun College continue to leak out in the absence of an official announcement from the institution.
The Canadian Union of Public Employees confirmed this morning that the college's learning skills program is the latest area hit.
The program helps students improve their academic performance by providing them with strategies for managing time, taking notes, writing papers and preparing for exams, according to the college's website.
The college has withheld further details of the cuts until it meets with staff in the affected program areas.
The news of cuts to the learning skills program follows word Wednesday that the applied communication program will cease to exist after next year.
The two-year program, which trains students in journalism, broadcasting, publishing and public relations, has stopped taking applications for September, and those students entering their second year will be the final graduating class.
CUPE Local 2081 vice-president Tony Nelson said the college is expected to issue a statement to all employees later today, just before the holiday weekend. His members, he said, are reeling.
"On top of members losing their friends that sit beside them in their desks, they're dealing with the increased workload with having less people," he said.
The college confirmed earlier that it will have to cut more than 40 jobs this year to balance its $104-million budget. Officials expect to eliminate most of the positions through attrition and early retirements, but 15 to 20 employees could receive layoff notices.
Camosun, which has 900 employees, plans to eliminate 6.6 administrative positions, 22.5 support workers and 17 faculty members.
Students will also pay two per cent more in tuition fees.
Camosun president Kathryn Laurin said the college was facing a $2.5-million shortfall largely because the B.C. government provided no additional money to deal with rising costs over the past three years.
"We're in an era of flat funding, which means we don't get any costs to cover inflation," she said. "That means we're carving out a couple of million dollars from our budget every year that we have flat funding."
Nelson placed the blamed for the cuts "squarely" on the provincial government.
"It's cuts every year," he said. "We've reached the tipping point."
He also noted that the government plans to impose further one per cent funding cuts next year.
"If they want to see public education go, they're doing their best to escort us out the door."
Nelson also criticized Advanced Education Minister Naomi Yamamoto for "crass" comments she made Wednesday about the Camosun situation.
Asked about cuts to the applied communication program, Yamamoto said, "I don't know the answer to this, but I would want to know, first of all: Do we need communications people in B.C., and are there other institutions that are offering programs?"
Nelson said Yamamoto's comment reveals a government in desperate need of the kind of communications training that it's cutting.
"It's such an egregious and harsh comment in a time like this," he said. "It's entirely crass and I can't believe the insensitivity of a comment like that."
lkines@timescolonist.com
We thought you might also be interested in..
Notice
: Undefined index: event in
/home/viccity/public_html/v2/content.php
on line
67