19 years into relationship, Big Sister bond still strong
Apr 08 2012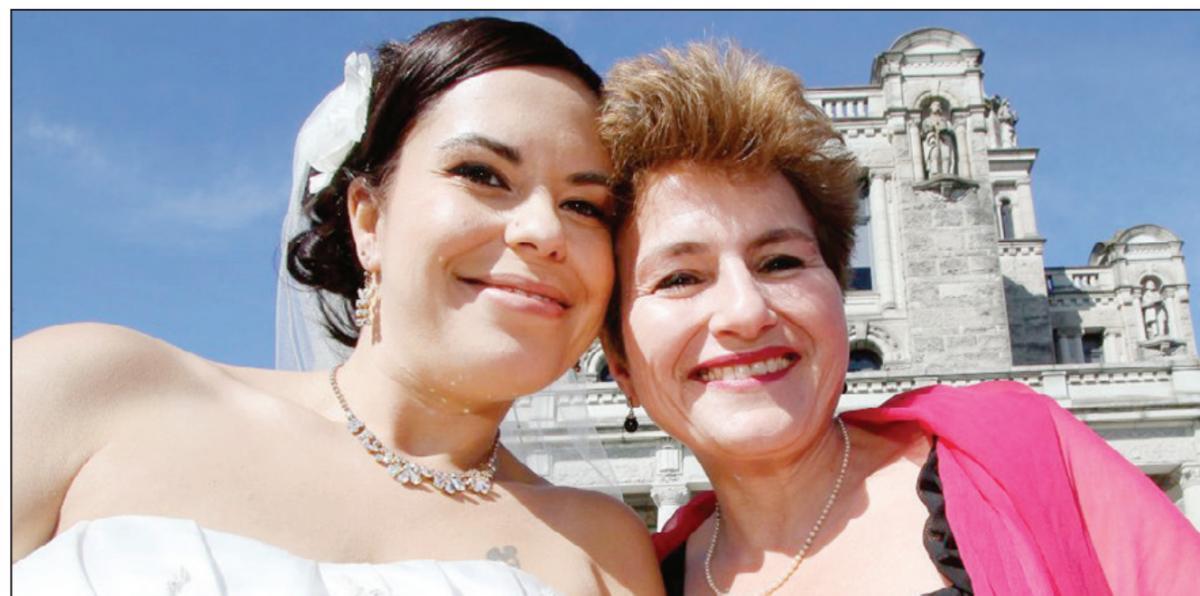 Sarah Burke, left, with her Big Sister and maid of honour, Gillian Ley.
Photograph by:
Adrian Lam, Times Colonist , Times Colonist
Sarah Burke married Malcolm Stevens in Victoria on Saturday, and she had her Big Sister, Gillian Ley, at her side through the ceremony.
Nineteen years ago, Ley volunteered as a mentor with Big Brothers Big Sisters of Victoria - a one-on-one mentoring program aimed at supporting youth. She was matched with Burke, then 12.
On Saturday, Ley was Burke's maid of honour - the second such honour Burke had bestowed on her Big Sister. When Burke's daughter Miranda was born 10 years ago, Burke asked Ley to be the child's godmother.
"She has been there since, gosh, day one," Burke said after the ceremony.
"She's everything. She's been so fabulous with my life and my wedding. She's been part of my family since I was 12 years old, and she's a special person."
The ceremony ran a little late, "but we did it," said Burke, who works in early childhood education.
"Sarah just loves Gillian," said Kim Burke, Sarah's mother, after the wedding. She got Sarah involved with Big Brothers Big Sisters "because she really needed somebody who was special to her."
Ley credits Kim Burke - with whom she has an "incredible" relationship - for realizing Sarah needed special attention.
"Her mom was working full time and was working shifts," said Ley. "[Kim] was smart enough to know her daughter wasn't getting enough one-on-one time, and was brave enough to go Big Brothers Big Sisters."
Ley, an interior decorator, said she had always wanted to be a Big Sister, so getting matched with Burke fulfilled a long-held dream.
The two hit it off and the bond strengthened over time, said Ley.
"I felt it was important for a young woman to have a role model because that's not something I had growing up," she said. "I felt that was something I could do."
We thought you might also be interested in..
Notice
: Undefined index: event in
/home/viccity/public_html/v2/content.php
on line
67