Community left reeling after fatal car crash
Apr 11 2012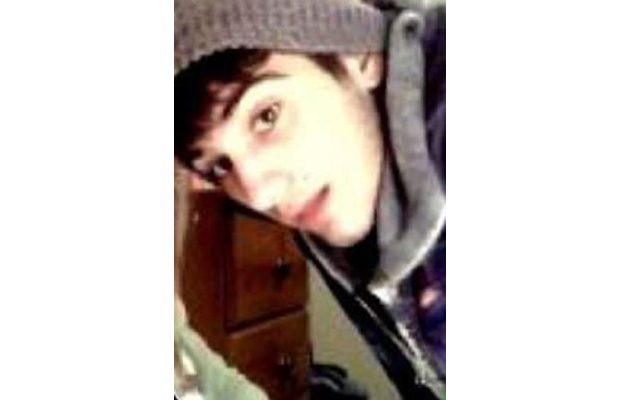 Nicolas Twiddy died at the scene of the crash.
Photograph by:
Facebook photo , timescolonist.com
Nicolas (Nic) Twiddy was a friendly 15-year-old student often found riding his long board or surrounded by friends.
He died Monday after the car he was riding in crashed into a utility pole and flipped into a ditch on West Coast Road.
Sooke RCMP are recommending criminal charges against the 18-year-old driver of the blue Chevrolet Cavalier, allegedly stolen from a home on Church Road between 3: 30 a.m. and 5: 30 a.m. Monday.
On Monday, the driver picked up Nicolas and two friends, Steve Livingstone, 18, and 15-year-old Maria Forbes to go for a drive in a car he said he had borrowed, said Maria's mother, Jennifer Forbes.
"None of the passengers knew that car was stolen," Forbes said Tuesday. "He asked if they would like to go for a ride, since it was a nice spring day, so they said yes.
They planned to go down to one of the streams and hang out for a while."
Fred Livingstone also said in an email that his son did not know the car was stolen. He added that speeding on West Coast Road has long been a problem.
Sooke RCMP did not release the driver's name.
The car was speeding on West Coast Road about 10: 15 a.m. when it went out of control on a gravel shoulder, narrowly missed an oncoming motor home, took out a utility pole and flipped into the ditch. Nicolas, who was in the back seat wearing a seatbelt, died at the scene.
Steve Livingstone walked away with broken bones and was taken to Victoria General Hospital.
Maria was airlifted to hospital and remains in the intensive-care unit, recovering from broken bones in her face, cuts, a cracked vertebrae and a broken rib, said her mother.
"She doesn't know that one of her best friends has died," Jennifer Forbes said.
The driver was treated at Victoria General. After his release, he was taken to the Sooke RCMP detachment and spent the night in the cells. He was released Tuesday morning on a promise to appear in Western Communities provincial court on July 5, said Sooke RCMP Staff Sgt. Steve Wright.
No charges have been laid. Wright said the investigation is not complete. "In fairness to the family, we want to be able to present a complete package to Crown counsel for consideration for charges," he said.
Police are recommending charges of possession of stolen property against the driver of the stolen car. No charges will be laid against the other passengers.
The young man's release conditions include a ban on driving any vehicle without the written consent of the registered owner. He must immediately report to a bail supervisor and is prohibited from having contact with the other two passengers in the vehicle. He must not change his address without permission of his bail supervisor.
"He's been very co-operative throughout this investigation," Wright said.
Nicolas lived with Steve Livingstone and his parents. Friends said Nicolas's mother lives in Sooke.
Nicolas was dating a girl named Nicole, who on Facebook called herself Nicole Twiddy.
In a message on his Facebook memorial group, Nicole said that when his mother called to tell her about the car crash, she thought it was a cruel joke. Nicole wrote that she went to Victoria General , where Maria and Steve Livingstone were taken, hoping to find her boyfriend alive. "I waited for what seemed like hours in a little room and kept expecting to see you walk through the door and hug me. You never did."
At Edward Milne Community School in Sooke, where Nicolas studied before recently transferring to Pacific Secondary, classmates were torn between grief and anger toward the teen who caused the crash.
Julie Wilson, 16, had known Nicolas since Grade 7, when the two attended Journey Middle School in Sooke.
"He just was someone that made your day," Wilson said. "He always said the right things and he was there for everybody."
Another friend, Josh Hunt, 15, called Nicolas "one of a kind," adding that his friend loved music and wanted to be a DJ.
Two friends, Damien Medwedrich, 17 and Jesse Senger, 16, made a cross in woodworking class Tuesday morning and engraved it with Nicolas's name. They planned to make the hourlong walk to the crash site in the 7300-block of West Coast Road to plant the cross in a makeshift memorial.
Senger said the driver moved to Sooke recently from Calgary and tried to hang out with Nicolas's tight group of friends. Fycher Becraft, 19, described him as a "troublesome kid" who said he liked to street race and "car hop" - which he described as trying to steal cars left unlocked. "He came here, he tore this town apart and he took one thing we can never get back," Senger said.
kderosa@timescolonist.com
ldickson@timescolonist.com
We thought you might also be interested in..
Notice
: Undefined index: event in
/home/viccity/public_html/v2/content.php
on line
67